chef Marisa Churchill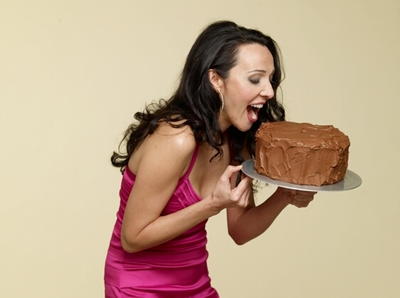 Did you know?
In 1999, Marisa decided to turn a life-long passion for cooking into a career, and graduated from the California Culinary Academy, later furthering her education in advanced pastry skills and savory cooking, at the Culinary Institute of America at Greystone.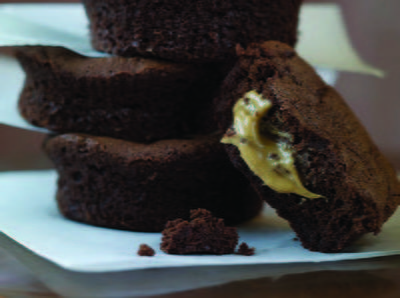 chef Marisa's Featured Recipe
Chocolate Peanut Butter Cups
Marisa Churchill is a chef and cookbook author. Marisa's televised cooking career started with a few local television stints in San Francisco, and then came Top Chef season 2!
Having a personal interest in health and fitness, Marisa began focusing her attention on using natural ingredients to create recipes that were full of flavor, without all the fat. Her first cookbook, Sweet & Skinny features 100 delicious, but skinny, desserts.  There are even sugar-free recipes, made with Truvia natural sweetener, for those who can't have sugar.
Over the years Marisa worked at such notable restaurants as Rubicon, The Slanted Door, Ame, LuLu and Yoshi's, where she was named "one of the cities top pastry chefs" by the San Francisco Chronicle's head food critic Michael Bauer.
She has been featured in such publications as Food & Wine, Bon Appétit, People, Details, Shape, Food Arts, and the San Francisco Chronicle.  Since Top Chef season 2 she has also competed on Food Network Challenge, and continues to make various morning show appearance to promote healthier ways to cook and bake.
When Marisa is not in the kitchen she can usually be found swimming, traveling throughout the islands of Greece, giving culinary tours and lessons, or just relaxing on a beach. Website: http://www.marisachurchill.com/.
Latest Recipes





(0 Votes)





(0 Votes)





(0 Votes)
Cookbooks, etc