Cat Cora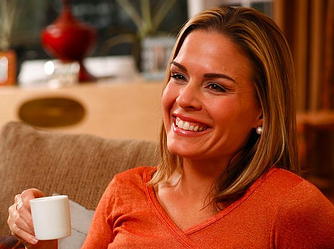 Did you know?
Cat was the Grand Marshal for Hal and Mal's St. Paddy's Parade in her hometown city of Jackson, Mississippi.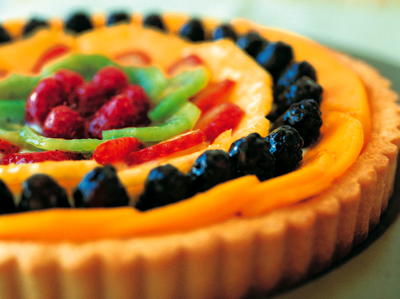 Cat's Featured Recipe
Fresh Fruit Tart
Cat Cora is a chef, restaurateur, and cookbook author who has written two books, both written with Ann Krueger Spivack.
She and Ann wrote Cooking from the Hip: Fast, Easy, Phenomenal Meals and Cat Cora's Kitchen: Favorite Meals for Family and Friends. Maren Caruso worked on the second book with Cat and Ann.
Cat has been on numerous television programs, including Simplify Your Life and Kitchen Accomplished, the latter for the Food Network. She is the only female Iron Chef in the franchise's history. She has appeared on PBS, NBC, as well as the Food Network. She hosts an online web series call The Muppets Kitchen with Cat Cora.
Cat grew up in Jackson, Mississippi, where both her grandfather and father were restaurateurs. Today, she is known for her Mediterranean-style cooking, which she says is a blend of Greek and Southern cuisines.
She is the president and co-founder of Chefs for Humanity. The national, grassroots coalition works with culinary professionals to fight hunger by providing food nutrition and emergency food relief around the world, as well as education. She is the national spokesperson for UNICEF. She was awarded the Hero Visibility Award by the Human Rights Campaign in 2008. Cat also belongs to Macy's Culinary Councils.
She was approached by the Disney corporation in 2009 to open a Mediterranean restaurant in Disneyworld. The result is her restaurant, Kouzzina by Cat Cora.
Cat lives in Santa Barbara, California, with her partner Jennifer Cora and their four children, Zoran, Caje, Thatcher and Nash.
Cookbooks, etc