Bryanna Clark Grogan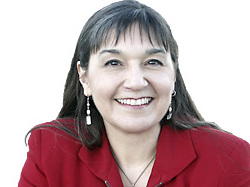 Did you know?
Bryanna hopes to write a mystery novel one day in which the detective is both a vegan and sleuth. This will combine two of her great passions: vegan food and cooking and a good page turner.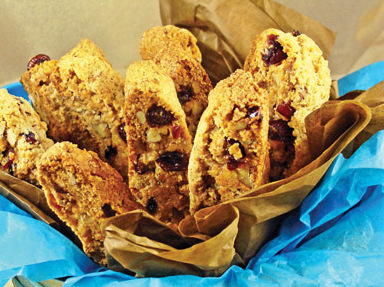 Bryanna's Featured Recipe
Cranberry-Orange-Pecan Biscotti
Bryanna Clark Grogan is the author of eight vegan cookbooks, as well as a few others penned before she became a devoted vegan.
Her most recent book is World Vegan Feast. Other titles include Nonna's Italian Kitchen, Authentic Chinese Cuisine for the Contemporary Kitchen, The Almost No Fat Cookbook, The Fiber for Life Cookbook, and 20 Minutes to Dinner.
She developed the recipes for Dr. Neal Barnard's Program for Reversing Diabetes and also has recipes on Dr. Andrew Weil's website.
She contributed recipes to The Harrowsmith Cookbook andthe The Harrowsmith Pasta Cookbook before she embraced a vegan diet. Since then, she has contributed recipes to many outlets, including the site, Cooking with PETA.
Bryanna was born in California, but has lived in British Columbia, Canada, for years. In fact, she was instrumental in opening the first vegetarian restaurant in Courtenay, British Columbia.
A teacher, lecturer, and former newspaper columnist, she and her large family live in British Columbia. Her blog is VeganFeastKitchen and her website is bryannaclarkgrogan.
Latest Recipes





(0 Votes)





(0 Votes)
Cookbooks, etc