Brigit Binns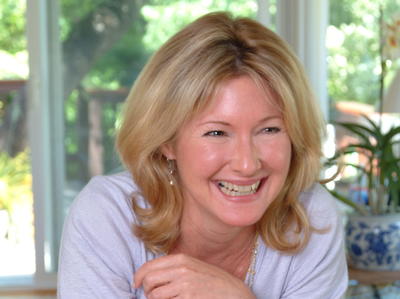 Did you know?
Brigit and her husband, actor Casey Biggs, relocated to California's central coast wine country a few years ago. Casey promptly (and accidentally) became the viral Youtube sensation "Paso Wine Man," a suave, funny Old Spice Guy-meets-Most Interesting Man in the World advocate for the fast-growing wine region.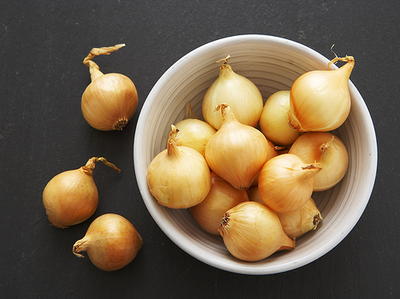 Brigit's Featured Recipe
Chicken Pot Pie with Cornmeal Crust
Brigit Binns is the author or coauthor of 29 cookbooks (eleven of her books were for Williams-Sonoma), and editor of more than 40. She has collaborated on books with some of the country's most respected chefs, including New York's Michael Psilakis and Los Angeles' Joachim Splichal. She adapted all the recipes for Chef Psilakis book, How to Roast a Lamb: New Greek Classic Cooking, which was nominated for a James Beard Award. Her collaboration with San Francisco butcher Ryan Farr (the "King of Meats"), Whole Beast Butchery was also nominated.
2015 saw the publication of her iconic road-trip book for Sunset Magazine, Eating Up the West Coast: The Best Road-Trips, Restaurants, and Recipes from California to Washington.
In her beautifully-photographed book The NEW Wine Country: Recipes from California's Central Coast, she writes a love letter to the wine, food, and pioneer spirit of the fastest-growing wine region of her home state.
Her latest Williams-Sonoma book The Cook & the Butcher gained widespread critical acclaim, adding to her large meat-centric oeuvre. Other Williams-Sonoma titles: The NEW Slow Cooker, Pizza, Small Plates, Salad, and Bride & Groom Entertaining. She also created 150 original recipes for the Tavern on the Green Cookbook.
Other books include The Low-Carb Gourmet; The Palm Restaurant Cookbook; Cuisine Naturelle (coauthor); and Cowboy Cocktails (coauthor). Brigit's humorous memoir-cookbook The Relaxed Kitchen: How to Entertain with Casual Elegance and Never Lose Your Mind, Incinerate the Soufflé, or Murder the Guests chronicles her disastrous early dinner party mistakes—and how she learned from them.
Brigit was an early blogger; The Huffington Post called her (now-retired) cult drive-eat-drink-think blog, Roadfoodie, "One of the Best Food and Drink Websites."
She received a B.A. in Chinese studies from Lewis & Clark College and also studied at Georgetown University in D.C., Soochow University in Taipei, and the Monterey Institute of International Studies. During ten years living in Europe, she graduated from England's Tante Marie cooking school, received certification from The Wine and Spirits Education Trust, owned a catering business in southern Spain, and edited the English-language magazine of Spain's Mediterranean coast. Brigit has traveled extensively in Italy, France, Spain, Britain, and the interior of the U.S.A. She has been published in Saveur, Food & Wine, and Variety, among others.
Brigit lives on the central coast of her beloved home state, California. www.BrigitBinns.com
With her husband, she owns Refugio Paso Robles. A culinary event space in the heart of the Central Coast Wine Country, Refugio also boasts two luxe vacation rental suites, and is the venue for regular cooking classes taught by Brigit and a roster of highly respected chefs from all across the country and the globe. www.RefugioPasoRobles.com
Latest Recipes





(1 Votes)