Bonnie Tandy Leblang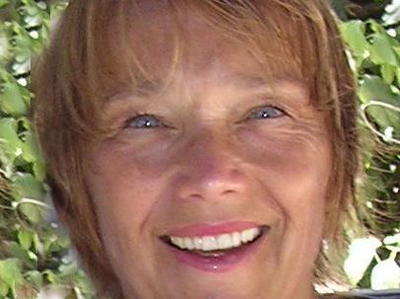 Did you know?
Bonnie recently began a feature on her blog spotlighting other foodies. "We love sharing a sneak peek into the kitchens of our food friends and to discover their go-to ingredients, products, and gadgets," she says.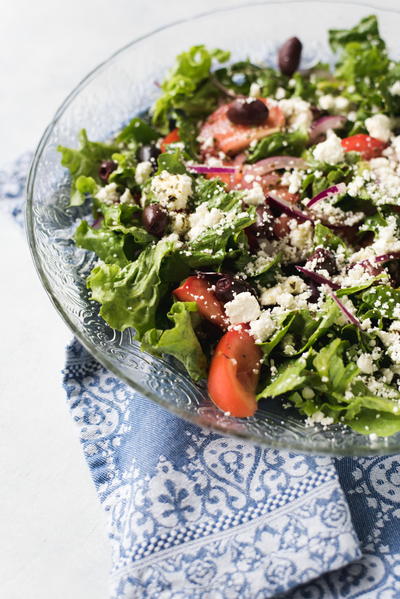 Bonnie's Featured Recipe
Greek Salad
Bonnie Tandy Leblang wears many hats--and not all of them are toques. She is a food writer, internationally syndicated columnist, blogger, author, consultant, media communication specialist, culinary talent agent, and professional speaker.
Her column "Supermarket Sampler" is currently in its 24th year and is a roundup of what's new on the shelf. It is in syndication with Universal Press Syndicate, as was "Express Lane Cooking," a column she wrote for a number of years and which was the first syndicated daily food column in the United States.
Currently, Bonnie is a researcher and writer for Parade magazine and a columnist for Better Homes & Gardens. She's been a columnist for Fitness, Lamaze Family, Parents, Caring Today and House Beautiful magazines. Her work has appeared in other publications, too, including the Associated Press, American Health, Cooks, Connecticut, Family Circle, Los Angeles Times, McCall's, TV Guide, Woman's Day, Working Mother, Yankee, and The New York Times.
She has co-authored several cookbooks, including 365 Great Cookies and Brownies, Weekend Kitchen, Country Entertaining, Grains, Beans, and Rice.
Bonnie is the agent/manager for the Food Network's Robin Miller of Quick Fix Meals, and agent for a handful of other talent. As a media mentor, she provides media relations seminars and workshops to the industry, instructing them how to work with the media.
She is a member of AMU Speakers Bureau and the National Speakers Association. She's had TV experience, including appearances on Good Morning America, CBS This Morning and CNN.
In addition, she is a registered dietitian, has a masters degree and additional post-graduate studies in food science and nutrition.
Bonnie has served on the board of directors of the International Association of Culinary Professionals, IACP's The Culinary Trust, James Beard Foundation, American Heart Association, and Connecticut's Advanced Toastmasters International.
Currently, she writes a blog, Bite of the Best, with her two sons and lives in Connecticut. Her blog is www.BiteoftheBest.com and her website is www.bonnietandyleblang.com.