Beth Gurney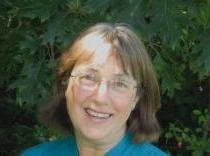 Did you know?
Beth developed vegan recipes that use readily available ingredients and take little time to prepare.
Beth Gurney is a chef, pastry chef and cooking teacher who lives and works in Boston, Massachusetts.
She is the coauthor with Maxine Effenson Chuck of 125 Best Vegan Recipes, which offers a wide range of vegan recipes from appetizers and soups to desserts and baked goods.
Cookbooks, etc