Bea Tollman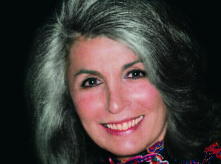 Did you know?
Bea believes that her finest resource are the people who work for her. "When you work closely with people day in and day out you become a family, and that's how I see our staff." The company, under her guidance, has extensive training, reward, and recognition programs.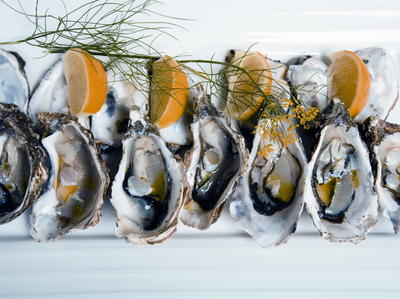 Bea's Featured Recipe
Fresh Oysters
Beatrice Tollman is a hotelier, chef, and cookbook author, president and founder of the Red Carnation Hotel Collection, based in the United Kingdom. The hotel group owns and runs 13 luxury boutique hotels on three continents.
Bea wrote her memoir, A Life In Food, as a cookbook. The book is a made up of recipes she has collected over the years during her travels and from people she has met. She has since refined and personalized the recipes and taught many to chefs in her hotels. In the book she recounts how she came to learn and love the recipes—many of which have become signature dishes at the hotels and are great favorites of regular guests.
Bea and her husband Stanley Tollman, both born in South Africa, began to realize their dream to open a hotel when they were first married and very young. In those days, Bea had not experience as a chef, but gamely took on the responsibilities of a professional kitchen "teaching myself by constantly tasting each dish," she explains. Much of what she learned is found in A Life In Food.
She opened her first London hotel, the Milestone, in 1984 and has since opened more hotels in London and beyond. The hotel group has earned awards as "Best in the British Isles" from Condé Nast Traveler. The Twelve Apostles Hotel and Spa near Cape town, South Africa, was voted "Best City Hotel and Best Hotel Spa in Africa and the Middle East" by Travel & Leisure World's Best Awards Readers' Survey. The hotel group also was named "Best Employer in Hospitality and Leisure" for the Springboard Awards of Excellence.
Bea's hotels are: The Milestone Hotel, 41, The Edgerton House Hotel, The Chesterfield Mayfair, the Montague on the Gardens, and the Reubens at the Palace, all in London; The Summer Lodge Country House Hotel in Dorset, England; The Old Government House Hotel and Spa on Guernsey; Hotel d'Angleterre in Geneva, Switzerland; The Chesterfield Palm Beach in Florida; The Twelve Apostles Hotel and Spa, Bushman's Kloof Wilderness Reserve and Wellness Retreat in the Cederberg Mountains, Western Cape, and The Oyster Box near Durban, all three in South Africa.
The hotel's website is http://www.redcarnationhotels.com/ A Life in Food can be ordered through the hotel's website, or can be purchased via Amazon UK. All proceeds benefit Bea's favorite charities: Starlight Children's Foundation and The Tick Tock Club.
Latest Recipes





(0 Votes)





(0 Votes)





(0 Votes)
Cookbooks, etc