Arthur Schwartz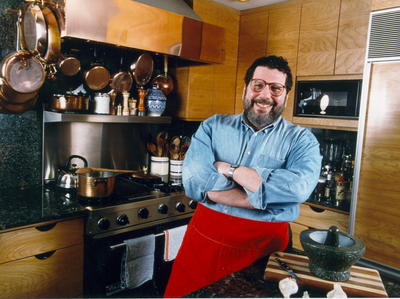 Did you know?
San Francisco radio personality Gene Burns said of Arthur: "Schwartz is actually a stand-up comic, not the informative lecturer he pretends to be."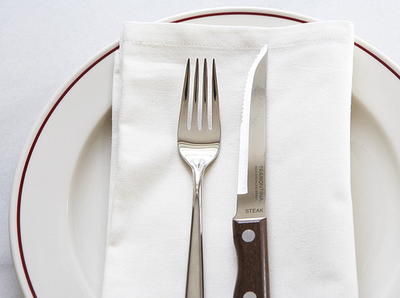 Arthur's Featured Recipe
'21' Club's Steak Diane
As the restaurant critic and executive food editor of the New York Daily News, which he was for 18 years, Arthur Schwartz was called The Schwartz Who Ate New York. Nowadays, he is best known as The Food Maven, the name of his website. Whatever the sobriquet, he is acknowledged as one of the country's foremost experts on food, cooking, culinary history, restaurants, and restaurant history.
Arthur has written a number of award-winning cookbooks, including Arthur Schwartz's New York City Food: An Opinionated History with Legendary Recipes," which was named 2005 Cookbook of the Year by the International Association of Culinary Professionals (IACP), as well as best book on an American subject. It was also nominated for a James Beard book award. His previous book, Naples at Table: Cooking in Campania, not only hit the Los Angeles Times Hot List, the nation's only cookbook bestseller list, and won awards, but made Arthur the acknowledged U.S. expert on the cuisines of the Italian south. The Italy-America Chamber of Commerce recently honored him as such at a gala dinner, and he has been honored several times, including at New York City's City Hall, for his contributions to the Italian-American community of his city.
Arthur may be best known as a radio personality. For 13 years, he broadcast daily on WOR radio, one of New York's premiere talk stations, and in that capacity received the IACP's Award of Excellence in Electronic Media. He was also named Cooking Teacher of the Year by the New York Association of Culinary Professionals. He was the food critic on Fox network's (WNYW-TV) local morning show, Good Day New York, and he has appeared on the nationally broadcast Good Morning America, Today, and Live With Kathie and Regis, as well as many local morning shows.
Arthur has cooking school on Azienda Seliano, a water buffalo farm and inn in Paestum, Italy, just south of the Amalfi Coast where, at least four times a year, he conducts weeklong classes that also include cultural touring. He is now working on The Southern Italian Table, which will be published in the spring of 2009. Arthur Schwartz's Jewish Home Cooking: Yiddish Recipes Revisited was published in March 2008. He has written numerous articles for a wide range of magazines, including Saveur, Food & Wine, Bon Appetit, Cuisine, Vintage, French Vogue, German Lui, Playbill, and Great Recipes. Arthuer was the New York restaurant critic for Travel-Holiday magazine's annual Good Value Dining Awards, and a New York restaurant critic for Food & Wine magazine. Most recently, he was the restaurant critic for BKLYN magazine, until it ceased publication in mid 2006.
Arthur teaches cooking classes throughout the New York metropolitan area and was a visiting lecture at the Culinary Institute of America (CIA), at Greystone (CIA campus in Napa Valley, CA), New School University, New York City Technical College, and at the Institute for Culinary Education (ICE).
Arthur has lectured extensively before library and museum audiences as well as at private clubs.He has also lectured at metro New York libraries and synagogues, as well as at events benefiting many charities.
Arthur lives in Brooklyn, NY. His website is www.thefoodmaven.com
Cookbooks, etc