Arlen Gargagliano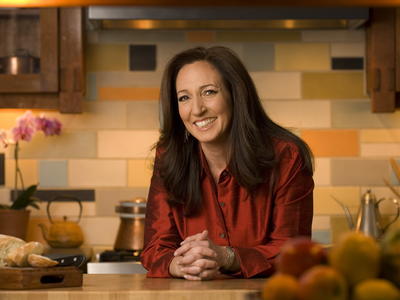 Did you know?
Arlen met her current Chef de Cuisine, Stephanie Landis, while teaching cooking classes. Now, they have their own series of interactive cooking classes at Mambo 64.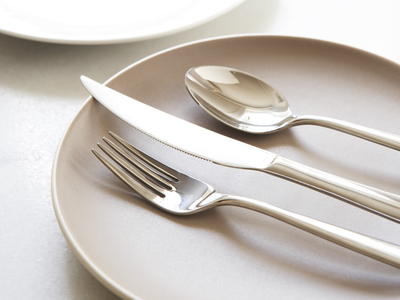 Arlen's Featured Recipe
Papaya Daiquiri
Arlen Gargagliano, a native of New York, spent years living in Spain and Peru, and traveling throughout the Americas--where she got a lot of inspiration for her cookbooks, and now her kitchen! After years of dreaming about it, Arlen--writer, educator, entertainment expert and presenter, decided to take her cooking--and hosting--to the next level: in June 2013, she officially opened the doors to her first restaurant, Mambo 64. The restaurant serves food inspired by the countries she's lived in, visited, or still yearns to visit--primarily throughout the Americas and the Caribbean.
Arlen is the author of Mambo Mixers, and Calypso Coolers. She coauthored Viva la Vida, Nueva Salsa, Fiesta Latina, and Latin Grill with chef and restaurateur Rafael Palomino. She also coauthored Elsie Ramos's; Elsie's Turkey Tacos and Arroz con Pollo, as well as Dr. Manny Alvarez's, The Hot Latin Diet.
Arlen has also written dozens of articles on healthful eating and healthful lunches for kids. In addition, she has worked with her local high school in Westchester County, New York; to develop a short course designed to bolster the confidence of teenage girls on the topic of healthful eating.
Arlen makes regular television appearances on Telemundo's Buenos Días Nueva York, and has travelled extensively around the U.S. and Latin America, teaching and speaking. She has conducted dozens of cooking demonstrations around the country and has appeared as a cooking entertainment expert on News 12 (Westchester, New York), Univision's national Spanish-language morning show, Despierta America. She has also been a guest on NBC's Weekend Today Show, NBC's San Diego affiliate.
Arlen lives with her husband and two children in New Rochelle, New York—not too far from her restaurant. Her weekly column for The Journal News' Small Bites Section, entitled Latin Twist, features recipes, ingredients, and ideas from the Americas and the Caribbean. Arlen also has a personal cooking blog, In the Kitchen with Arlen, which she updates several times a month.