Anya vonBremzen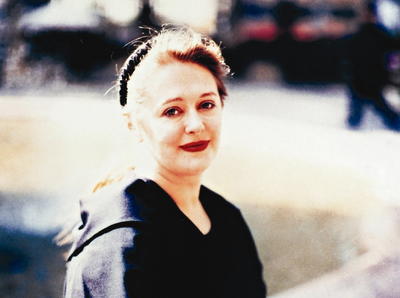 Did you know?
Publishers Weekly describes Anya's book, The Greatest Dishes, as "a journey where she collects esteemed recipes and arranges favorites from Apple Pie to Wiener Schnitzel, with stops for Hamburger and Peking Duck in between."
Anya's Featured Recipe
Russian-born Anya von Bremzen is a contributing editor at Travel & Leisure magazine, where she writes about restaurants around the world.
She is the coauthor of Please to the Table:The Russian Cookbook, which won a James Beard Award for Best International Cookbook in 1991, and of Terrific Pacific Cookbook. Fiesta! A Celebration of Latin Hospitality, won Anya her second Beard Award. Her most recent book is The New Spanish Table.
She is currently working on a book called Mastering the Art of Soviet Cooking to be released in September 2013.
Anya contributes regularly to Food & Wine, and her articles have appeared in Gourmet, the Los Angeles Times, and Condé Nast Traveler. When not traveling, she lives in Queens, New York.