Anupy Singla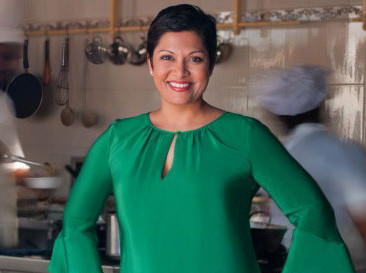 Did you know?
Anupy teaches classes at Williams-Sonoma, Sur La Table, and Whole Foods Market. She has recently brought to market her own line of traditional Indian spice trays (also known as a masala dabba), which are being sold by retail outlets like Williams-Sonoma.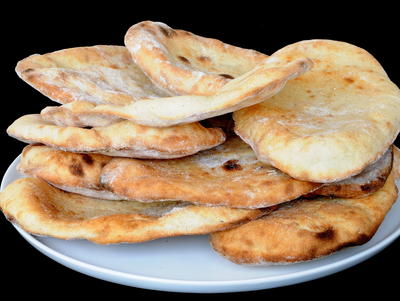 Anupy's Featured Recipe
Naan
Anupy Singla is an award-winning journalist turned cookbook author. She began her reporting career as a business reporter for Bloomberg News in Princeton and then moved to cover commodities in Chicago.  After several years she transitioned to local news by working as an on-air reporter and anchor for CLTV News. 
Born in India and raised outside of Philadelphia, Anupy grew up visiting her father's childhood village in India. Her first cooking lesson was with her paternal grandfather who schooled her in traditional, spicy Punjabi-style cooking. It was this passion that convinced Anupy to leave daily reporting to teach her young girls how to appreciate and eat good Indian food.
Singla has published two cookbooks, Indian Slow Cooker and Vegan Indian Cooking, including fusion recipes that pull together diverse traditions from across the Indian subcontinent. She shows the busy, harried family that cooking healthy is simple and that cooking Indian is just a matter of understanding a few key spices.
Her food writing has appeared in several print and online publications including the Chicago Tribune, the Chicago Sun-Times, and the Wall Street Journal. She has demonstrated her cooking skills on WGN-TV, WLS, and NBC10! Philly.
Anupy lives with her husband and two young daughters in Chicago, IL. Her latest cookbook, Indian for Everyone was released in the fall of 2014.  It's Anupy's quest to cook every Indian recipe she grew up with and her girls' reaction to it is a real-life experiment that she blogs about on www.indianASapplepie.com.