Anne Byrn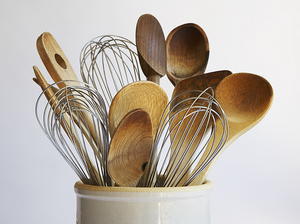 Did you know?
Doctoring a cake is great fun, says Anne. "I tell food snobs that baking isn't about the recipe, it's about the experience."
Anne's Featured Recipe
Anne Byrn is known to millions of fans through her Cake Mix Doctor, The Chocolate Cake Doctor, and Dinner Doctor cookbooks, which she's promoted in over 200 television appearances on Good Morning America, Roker on the Road, QVC, and local stations. Her books are also favorite subjects for lifestyle editors in newspapers across the country.
Anne worked for a number of newspapers in the South, including Nashville, Tennessee's evening paper while still in high school. She was food editor of The Atlanta Journal and The Atlanta Constitution. She also wrote for The Tennessean for four years.
Anne lives in Nashville, Tennessee, with her husband and three children.