Anne Burrell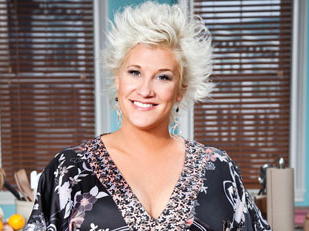 Did you know?
Anne is a frequent competitor on the Food Network's Iron Chef America. She has battled alongside Mario Batali, acting as his sous chef on the program.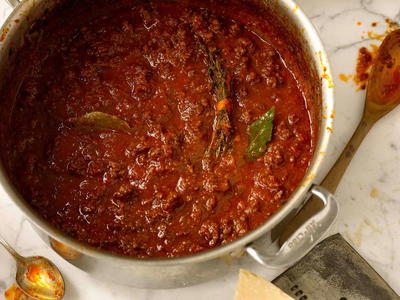 Anne's Featured Recipe
Sweet & Spicy Sausage Ragu
Anne Burrell is a chef, author and television personality. Her first cookbook is Cook Like a Rock Star.
Anne grew up in upstate New York and after college pursued an interest in the restaurant business by enrolling at the Culinary Institute of America. After graduation she spent a year in Italy attending the Italian Culinary Institute for Foreigners, where she absorbed as much as she could about the Italian culinary consciousness and developed a love of rustic food. While living there, she worked at La Taverna del Lupo in Umbria and La Bottega del' 30.
Once back in New York City, she was hired as sous chef at Felidia, where she worked closely with Chef Lidia Bastianich. From there, she went on to be a chef at Savoy restaurant.
Anne took a three-year break from the restaurant world to teach at the Institute of Culinary Education, but the lure of the restaurant kitchen was hard to ignore. She gave into it and joined the Batali-Bastianich empire.
Anne is the host of two Food Network programs: Worst Cooks in America and Secrets of a Restaurant Chef.
She lives in New York.
Latest Recipes





(0 Votes)





(0 Votes)
Cookbooks, etc