Anne Bramley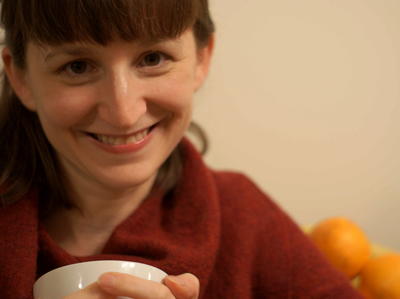 Did you know?
Anne was the first woman to bring food to the new medium of podcasting in 2005 with the international program Eat Feed. Saveur called it "the finest way to take your food on the road."
Anne's Featured Recipe
Anne Bramley is a food writer, scholar, and lecturer. Her cookbook, Eat Feed Autumn Winter, was named one of Epicurious' Best Food Books of the Year in 2008. She has appeared on the BBC, Australia's ABC, Martha Stewart Living radio, and The Splendid Table.

Anne lives in Norwich, UK, where her conception for a play about food in WW1 will be staged at the University of East Anglia. Her food writing has appeared in the Huffington Post, Dining Out, and xoJane.
Recipes and podcast episodes are available at www.annebramley.com, www.eatfeed.com, and on iTunes.