Anna Thomas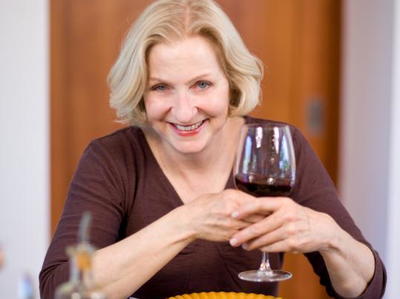 Did you know?
Anna has produced four movies and directed one. And she has been nominated for an Oscar.
Anna's Featured Recipe
Anna Thomas was born in Stuttgart, Germany, to a Polish family, and came to the United States as an infant immigrant. She grew up in Michigan and California, and in the late 1960s decided to go to film school.
Away at college, she taught herself to cook: "In self defense!" she says. "I needed to eat, and who could afford to go out? At the same time, I was gradually becoming a vegetarian..." She discovered black bread, drifted away from kielbasa, and evolved her own culinary style.
Anna wrote her first cookbook, The Vegetarian Epicure, while she was a graduate student in film at The University of California at Los Angeles. It was a phenomenal success and remains a classic. A few years later, having expanded her culinary horizons through much travel and tasting new foods, she completed her second book, The Vegetarian Epicure, Book Two. Both books have been translated into several languages, have sold in the millions in their various editions, and have remained continually in print.
She lives in Ojai, California, with her husband and two sons. Anna's website: http://www.vegetarianepicure.com/