Ann Amernick
Did you know?
Ann's approach to wedding cakes is that they have to taste as good as they look. She has designed edible art such as handmade, hand-painted sugar flowers that cascade down the cakes, and works closely with the bride and groom to make sure the cake is exactly what they want.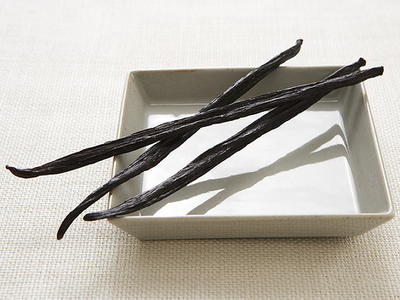 Ann's Featured Recipe
Creme Anglaise
Ann Amernick, who worked in our nation's capitol, is recognized as one of the finest pastry chefs in the country. She has been nominated five times as Best Pastry Chef in the Nation by the James Beard Foundation and Chocolatier and Pastry Art & Design magazines names her one of the top ten pastry chefs in the country.
Ann was the pastry chef at Jean-Louis in the Watergate in Washington, D.C., and was assistant pastry chef to Roland Mesnier who was the executive pastry chef at the White House. She was the co-owner of D.C.'s Palena Restaurant and Cafe for 14 years. For a number of years, Ann owned the Washington bakery, Amernick's, which closed several years ago.
Ann is the author of The Art of the Dessert, a recently published book that addresses some of the more intricate and complex techniques for desserts and is directed to serious bakers and those who want to elevate and improve their skills. She also is the author of Souffles: Forty Recipes from Savory to Sweet, and Special Desserts.
Ann now lives in Baltimore, where she happily teaches baking classes.