Angela Tunner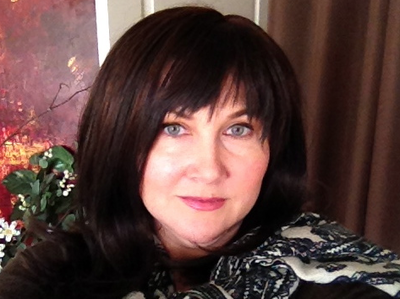 Did you know?
Although Angela is the editor for digital publications, she is a dedicated book collector with more than 400 titles in her library.
Angela's Featured Recipe
Angela Tunner is the Director of Tunner Media and Founding Editor-in-Chief of digital luxury lifestyle magazine EAT LOVE SAVOR. On the site, Eat Love Savor celebrates luxury living as a lifestyle and state of mind rather than on the cost of the goods you purchase.

Angela is the author of Simply Summer: Gourmet Meals Made Deliciously Easy with Tips for Elegant Living, which won the 2007 Gourmand World Cookbook Award for Best Easy Recipes and was a finalist for Best in the World.

Angela began her culinary career working as a sous chef in an upscale Toronto restaurant -- a busy time that transformed her from an accidental cook to a devout food enthusiast who soon had people lining up to taste her food. To keep up, she devised ways to complete kitchen tasks quickly and efficiently.

She now publisher, editor as well as entrepreneur. As she says, she has "jumped off the wheel" and discovered a "more beautiful way to live where good food, appreciation and connecting with the world around us is paramount."

She was nominated as a Woman of Vision by Women of excellence, and also for an RBC Women's Entrepreneurs award.

Angela lives with her husband and son on her country estate in rural West Coast, Canada.