Andrew Carmellini
Did you know?
Andrew cooked the food for his book in a tiny New York City kitchen. "No prep guys, no purveyor deliveries, no pro kitchen, just me lugging stuff home from the market and cooking dinner." He goes on to say that if his wife Gwen can cook every recipe in the book, "so can you."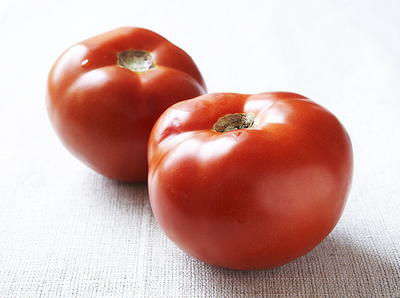 Andrew's Featured Recipe
Basic Tomato Sauce
Andrew Carmellini is a chef based in New York City who has spent years abroad learning how to cook in Italy, France, and England. He started cooking at an Italian deli at age 14 in his home city of Cleveland, Ohio, and then later cooked in a French restaurant on the shore of Lake Erie before taking the train east to go to cooking school.
When Andrew studied at the Culinary Institute of America, he cooked for Governor Mario Cuomo on weekends. Upon graduation, he moved to Manhattan and worked the line at San Domenico before moving to Italy, where he absorbed all he could about that country's food, wine and cooking styles. Upon his return from Italy, Andrew went to work with Gray Kunz at Lespinasse, where he spent three years before heeding the call to return to Europe. This time, he immersed himself in the food of France and the U.K. When back in New York, Andrew next worked at Le Cirque and CaféBoulud; he was chef de cuisine at the latter and the restaurant was awarded three stars by the New York Times.
Andrew opened A Voce in 2006 and earned what he proudly calls "my first Michelin star." He left the restaurant two years later to write his first cookbook, Urban Italian: True Stories and Simple Recipes from a Life In Food, with his wife Gwen. Currently, the chef is busy planning another restaurant, which he promises will be located between the East River and the Hudson River on Manhattan Island.
Andrew has won two James Beard awards and was named Best New Chef by Food & Wine magazine. He has appeared on a number of televison shows including Martha Stewart, Iron Chef America, and Sara Moulton's Weeknight Meals.
He lives in New York with his wife, the writer Gwen Hyman, and his website is www.andrewcarmellini.com