Andreas Viestad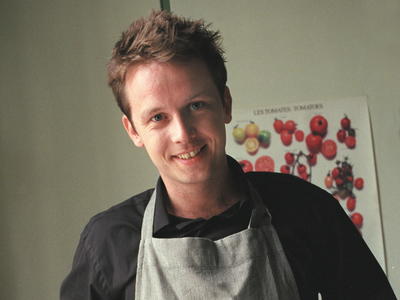 Did you know?
"I once raised chickens in my apartment in Norway -- and no, it's not normal," confesses Andreas Viestad.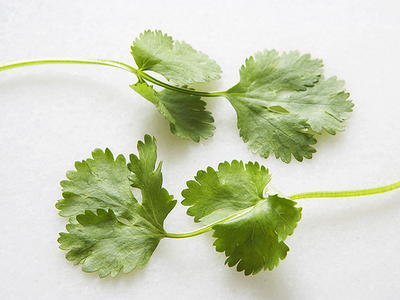 Andreas's Featured Recipe
Coriander and Mint Sauce
Andreas Viestad is a well known Norwegian food columnist and writes a weekly column in Dagbladet. He is also the host of the PBS series New Scandinavian Cooking, which airs in more than sixty countries.
Andreas' first book, Kitchen of Light: The New Scandinavian Cooking (Artisan 2003) was a fresh take on Scandanavian food and ingredients. Andreas has been published in Gourmet and the London Sunday Times and has written a monthly column for the Washington Post entitled "The Gastronomer." Andreas' newest book Where Flavor Was Born (Chronicle 2007) is a departure from Scandinavian cooking. It is a book on the spices of the Indian Ocean, and was the winner of Gourmand World Cookbook Awards in April 2008. To research this project, Andreas traveled extensively in the countries surrounding the Indian Ocean.
When he isn't traveling, Andreas and his family divide their time between Oslo, Norway, and Cape Town, South Africa. Website: http://www.andreasviestad.com/
Cookbooks, etc