Ana Sofia Peláez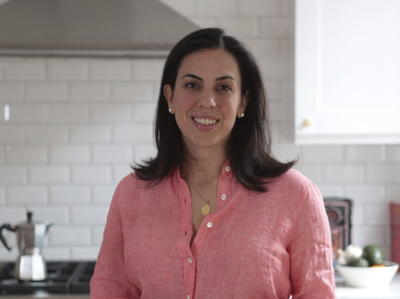 Did you know?
"The more I practiced, read, experimented, the more I fell in love with absolutely anything and everything to do with food. Mostly I love the possibility of contentment that good food promises if only for a moment, and that I try to capture in my entries."
Ana Sofia's Featured Recipe
Ana Sofia Peláez's love for food started with a small inheritance.  Specifically, a 1970's Sunbeam mixer that belonged to her grandparents and found its way to Ana's Brooklyn apartment.  Growing up, she loved being in their yellow kitchen, watching them make Cuban desserts with that same mixer.

When the Sunbeam arrived to Peláez's home, she was determined to put it to use; but, when she found their faded recipe cards, Ana realized they'd only listed the ingredients, never how they did it.  Determined to find her way back to the yellow kitchen, she started retracing their steps through the few cookbooks she had, always searching for the point they reached unerringly.  A recipe would lead to a new book, The Cuban Table, which led to a website, which led to a class, and then to another recipe.
Cookbooks, etc