Amber Shea Crawley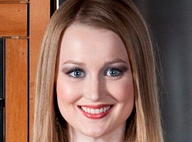 Did you know?
Although 99% of Ambers' diet is plant-based (and largely raw!), she has no problem making the occasional exception, as long as she feels happy, and healthy at the end of the day. Her favorite foods include: hummus, nut butter, coconut, watermelon, and cauliflower.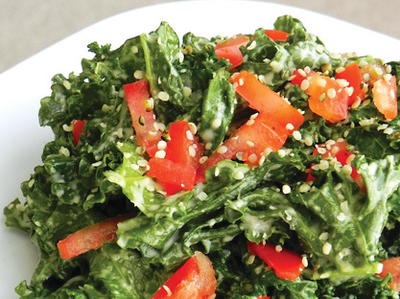 Amber's Featured Recipe
Kale-Tahini Salad
Amber Shea Crawley is a linguist, chef, and author specializing in healthful vegan and raw food.
Known for her flexible recipes and friendly voice, she was classically trained in the art of gourmet living cuisine at the world-renowned Matthew Kenney Academy, graduating in 2010 as a certified raw and vegan chef. In 2011, she earned her Nutrition Educator certification at the Living Light Culinary Arts Institute.
Her first cookbook, Practically Raw: Flexible Raw Recipes Anyone Can Make, debuted in March 2012.
Amber blogs at AlmostVeganChef.com and can be found on Facebook and Twitter.