Amanda Stine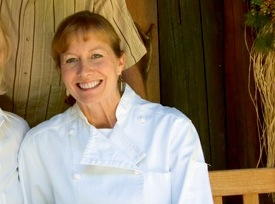 Did you know?
When she's not working in Garland's Lodge's kitchen, Amanda likes to hike the trails through the nearby canyons with her husband and border collies.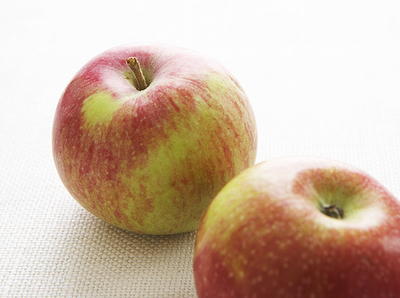 Amanda's Featured Recipe
Garland's Apple Tart
Amanda Stine is the chef at Garland's Lodge in Sedona, Arizona, where she has been creating recipes and menus for the past 25 years. She is devoted to serving seasonal, organic foods that grow in the orchards and gardens around the lodge and taking inspiration from the rich culinary heritage of the Southwest.
With Mary Garland, Amanda wrote wrote Sharing the Table at Garland's Lodge. The book was nominated as best book in the American cooking category by the International Association of Culinary Professionals.
Before settling in Arizona, Amanda worked in restaurants in Jackson Hole, Wyoming, as well as some in California and Texas.
She lives in Sedona, Arizona, and her website is http://www.garlandslodge.com/
Cookbooks, etc