Alton Brown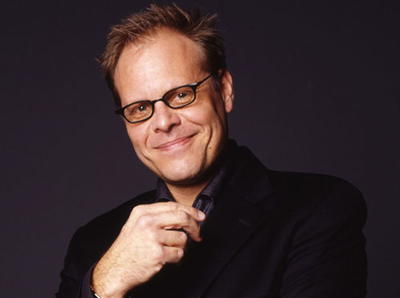 Did you know?
Alton guest starred on SpongeBob SquarePants, the Nickelodeon television series. He was the director of photography for R.E.M's music video The One I Love, and was the steadicam operator for Spike Lee's School Daze.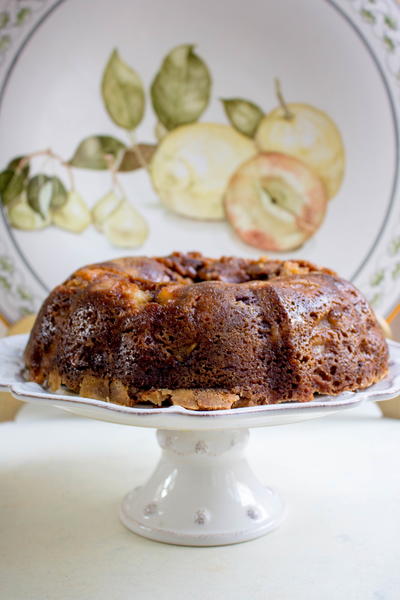 Alton's Featured Recipe
Apple Cake
Alton Brown is a television personality, host, producer, writer, and cookbook author who got involved in the food world when he decided the cooking shows available on TV in the 1990s were not especially inspiring or informative. He decided to develop his own.
With a background in cinematography and directing videos, Alton developed, produced, and stars in Good Eats, a program currently on the Food Network, although it started on PBS. Good Eats has been on the air since 1998, with episodes in which Alton seeks out great-tasting American food. It's a program that is personality driven but also includes a wide range of cooking information, with an emphasis on the science of cooking.
Bon Appétit magazine named him Cooking Teacher of the Year in 2004, and the following year, Atlanta magazine called him Best Food Guru.
He is also the author of three cookbooks: I'm Just Here for the Food, Alton Brown's Gear for the Kitchen, and I'm Just Here for More Food.
As well as Good Eats, Alton has appeared on Iron Chef America: Battle of the Masters, where he served as the expert commentator. He was the primary host for both seasons of The Next Iron Chef.
His third television series is Feasting on Asphalt. In the first season, Alton and friends traveled across the country on motorcycles in search of road food and the people who create this quintessential American food. The second season, Feasting on Asphalt 2: The River Run, found Alton riding his motorcycle along the length of the Mississippi River to discover the food along the way. The third season, called Feasting on Waves, has Alton in a boat, sailing from Caribbean island to island in search of local food.
Alton's books have won James Beard Awards, as have his television shows. Good Eats won a Peabody Award in 2006.
In 2009, Alton described how he lost 50 pounds on an episode of Good Eats. He said he changed how he ate, rather than go on a diet.
Alton, his wife, DeAnna, his daughter Zoey, and two cardigan corgis live in Marietta, Georgia. DeAnna is co-executive producer of Good Eats. His website is http://www.altonbrown.com/