Allison Scott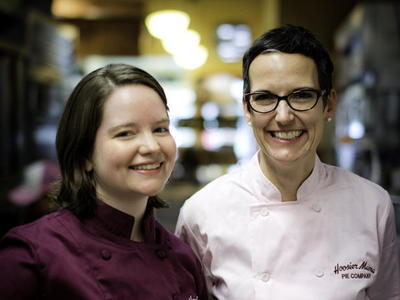 Did you know?
"I usually make 40 or 50 chicken pot pies at a time, and scaling down recipes doesn't work the same way that scaling them up does. We had to redevelop quite a few of the quantities and techniques for the home cook. I'd never made one chicken pot pie before in my entire life."
Allison's Featured Recipe
Allison Scott works at Hoosier Mama Pie Company and develops their savory pies. In 2013, she coauthoredThe Hoosier Mama Book of Pie, with owner Paula Haney. Hoosier Mama pies are individually hand made with seasonal ingredients purchased from the Green City Market. Varieties span the season from Rhubarb to Granny Smith Apples. Scones, muffins, turnovers and savory hand pies are also on the menu.
Cookbooks, etc