Aliza Green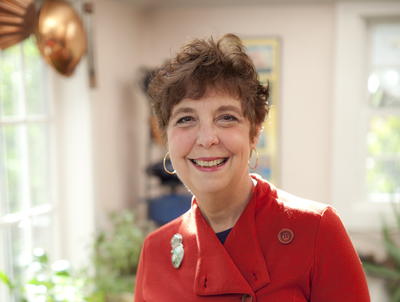 Did you know?
Green's books have garnered high praise from critics, readers, and culinary professionals alike, including a James Beard award for "Best Single-Subject Cookbook" in 2001 for Ceviche!: Seafood, Salads, and Cocktails with a Latino Twist (Running Press, 2001), which she co-authored with Chef Guillermo Pernot.
Aliza's Featured Recipe
Aliza Green is an award-winning author, journalist, and influential chef whose books includeThe Butcher's Apprentice, Making Artisan Pasta, The Fishmonger's Apprentice, andThe Soup Maker's Kitchen. A former food columnist for the Philadelphia Inquirer, Green now writes regularly for Cooking Light and is known for her encyclopedic knowledge of every possible ingredient, its history, culture, and use in the kitchen and bakery. She lives in Philadelphia, PA. Visit Aliza online at http://www.alizagreen.com.
Cookbooks, etc