Ali Basye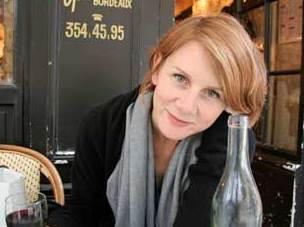 Did you know?
Ali Basye got hooked on style and fashion growing up in Delaware, where, she says, she watched endless midnight screenings of the Rocky Horror Picture Show.
Ali Basye is an editor, freelance writer and the publisher of On This Day in Fashion, a website with behind-the-scene stories of the fashion world.
She and Lorna Yee wrote The Newlywed Kitchen: Delicious Meals for Couples Cooking Together. She also wrote The Long (and Short) of It: The Madcap History of the Skirt.
Ali has contributed to dozens of magazines including Los Angeles, Sunset, Seattle and Alaska Airlines.
Ali studied textile design at Moore College of Art and Design in Philadelphia, did a little sewing for local theater, and, she says, "fell into fashion journalism" while working for Seattle magazine.
She was the editor of Seattle Bride Magazine from 2006 to 2010 and the associate editor of Seattle Magazine from 1999 to 2004. Currently she is an instructor of fashion history and fashion writing at the Art Institute of Seattle.
Ali lives in Seattle. Her website is On This Day In Fashion.
Cookbooks, etc