Alan Rosen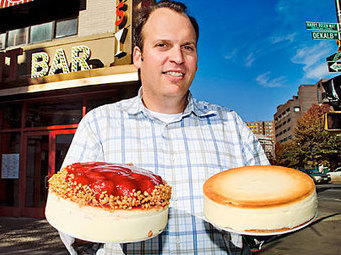 Did you know?
In 1982, Governor Mario Cuomo declared May 27th as Junior's Restaurant Day. Juniors is famous for its New York-style cheesecake.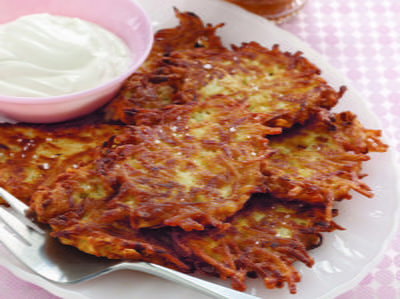 Alan's Featured Recipe
Potato Pancake with Homemade Chunky Applesauce
Alan Rosen is an author and restaurant owner. The grandson of Junior's founder, Harry Rosen, this third-generation co-owner of the New York restaurants, carries on the the family's time-honored traditions. Today, Junior's restaurants are located in Brooklyn, Times Square, and Grand Central Station.
Alan co-authored three cookbooks with Beth Allen: Junior's Home Cooking, Junior's Dessert Cookbook, and Junior's Cheesecake Cookbook.
Junior's has been a Brooklyn institution since it opened on Flatbush Avenue in 1950. It is one of the largest family-owned restaurants in the country and only recently has shared its closely guarded recipes. Many of these appear in the book Welcome to Juniors by Walter and Marvin Rosen with Beth Allen. 
In addition to his work on the cookbooks and restaurants, Alan manages the worldwide mail order business and website for the company.
The website is juniorscheesecake.com.