Adeena Sussman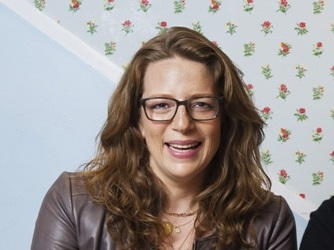 Did you know?
Adeena grew up in a traditional Jewish home and lived in Israel for several years, she is well-versed in kosher dietary laws.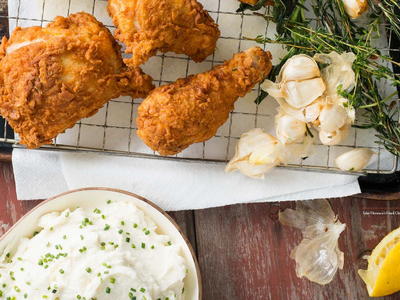 Adeena's Featured Recipe
Tyler Florence's Fried Chicken
Adeena Sussman is a food writer, cook, recipe developer, cooking instructor and restaurant critic.
Her first book, Just Heat it and Eat It! Convenience Foods of the 40s–60s came out in 2006. In 2012, she contributed to The Baker Creek Vegan Cookbook, and the following year released, Puddin' which she coauthored with Clio Goodman. Her latest book, Fried & True: More that 50 Recipes for America's Best Fried Chicken and Sides, coauthored with Brian Schrager.
Her work has been published in Food & Wine, Gourmet, Martha Stewart Living, Cooking Light, Health, Self, Every Day with Rachael Ray, Sunset, The San Jose Mercury News, and Hadassah. Adeena also developed recipes with Food Network host Ellie Krieger. Their collaborations can be seen in
her best-selling cookbooks, So Easy: Luscious, Healthy Recipes for Every Meal of the Day, and The Foods You Crave: Luscious Recipes for a Healthy Life.
For the past few years, Sussman has worked as the lead restaurant critic for Manhattan Magazine. She also develops recipes on behalf of corporate clients and teaches private cooking classes at the JCC of Manhattan.
Adeena is a graduate of the Institute for Culinary Education and, more importantly, of her late mother Stephanie Sussman's kitchen, where she imparted a passion for cooking and entertaining that has helped inform both her career path and many appetites.
Adeena's Website: http://www.adeenasussman.com/.
Cookbooks, etc