Adam Reid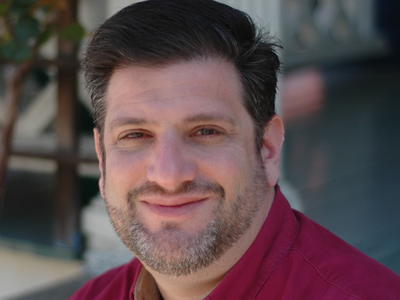 Did you know?
Adam set out to write about milkshakes in a way that would shake up his readers' idea of shakes. He came up with 100 recipes from the old reliables to others such as a Chocolate-Guinness Shake and a Peach Shake with Brandy and Nutmeg.
Adam Ried is a cookbook author, magazine editor and freelance writer who is a self-professed "kitchen equipment junkie."
He is the author of Thoroughly Modern Milkshakes and Williams-Sonoma New Flavors for Soups. Two of his recipes appear in The Best American Recipes 2003-2004 published by Cook's Illustrated.
Adam is a columnist for Boston Globe Magazine and a kitchen equipment specialist for the PBS television shows America's Test Kitchen and Cook's Country from America's Test Kitchen.
He has written for The Boston Phoenix, Consumer Reports, Cook's Country, Fine Cooking, Fresh, Gourmet, Oregonian FoodDay, Time Out guides and Whole Foods Market publications.
Adam was a senior editor for Cook's Illustrated magazine for 10 years and was in charge of Cook's kitchen equipment testing and ingredient tasting features. During that time, Cook's was named one of the top five among the nation's 50 leading magazines by the Chicago Tribune.
He has taught and lectured at Boston University, MIT, Emerson College, Boston Learning Society, the Culinary Guild of New England, Sur la Table stores, Promenades Gourmandes in Paris, and for the International Association of Culinary Professionals. He has been interviewed on Wisconsin Public Radio, WHO/Des Moines, The USA Radio Network/Dallas, and on television shows including the CBS Morning Show, the CBS Afternoon News and NBC's Weekend Today.
Adam lives in the Boston area and his website is http://adamried.com/