Valentina Harris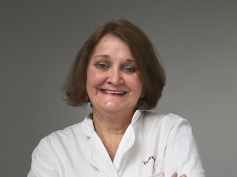 Did you know?
Tracing her family back to 1369 through the illustrious Sforza dynasty, Valentina is the youngest member of a large Anglo-Italian family of colourful gourmets.
Valentina's Featured Recipe
Educated in Italy, Valentina brought her qualifications for teaching and cooking from Rome to London in 1976, where she built up her reputation until the publication of the first of more than 30 award-winning cookery books in 1984,Perfect Pasta.
Since 2001 Cucina Valentina has been offering culinary adventures in Italy and across Europe with Valentina at the helm. Valentina is an experienced teacher, and passionate about sharing her food philosophy, techniques, stories, and experiences both with food and its intricate history, plus solid and unique kitchen techniques.
Also a regular face at food festivals in the UK, Valentina stills finds time to host bespoke cookery courses and undertake private catering commissions, plus various radio, TV, newspaper, and personal appearances.
As proudPresident of the London chapter of Les Dames DEscoffier, Valentina is actively committed to strengthening the position of professional women in the world of food, beverage and hospitality, and uses her wealth of experience to mentor young women who dream of a career within it. She also finds the time to contribute regularly to Reveal Italys website, sharing insights and recipes of the vast culinary delights of regional Italy.
Valentinas Foodoir,Fiori Di Zucca, her long awaited book of family memoirs and recipes, was published by DPB in 2013. Website:https://valentinaharris.com