Dave Zino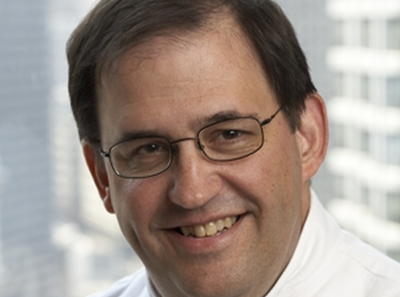 Did you know?
In November 2007, Drovers, America's beef business source, featured Dave as the "Dean of Beef University."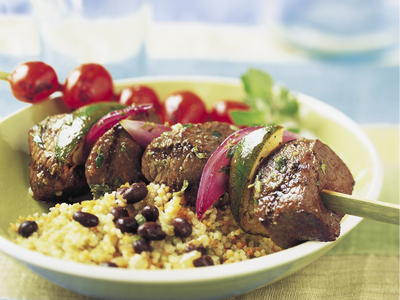 Dave's Featured Recipe
Mojo Beef Kabobs
As Executive Chef for the leading food authority on beef and veal, Dave Zino is the culinary spokesperson for the organization. He is responsible for concept development, ideation and recipe development; working closely with the Checkoff-funded Culinary Services program. While developing concepts and recipes for both the retail and foodservice industries, Dave also works very closely with the Checkoff-funded Beef Innovations Group in evaluating and developing new beef products.

In his role as Executive Chef, Dave wears many hats that run the gamut from industry expert, to public speaker, to writer and television personality. As the culinary authority on beef, Dave helped launch Beef U: A Foodservice Guide to Beef, a comprehensive, in-depth and customizable "train the trainer" program designed to provide the foodservice industry with the latest beef product information and knowledge. Dave also assisted in revising the award winning publication Creating Crave: A Professionals Guide to Flavor. He also contributed to the recently published The Healthy Beef Cookbook.
An excellent public speaker and dynamic on-camera personality, Dave is frequently quoted on television and in print. In May 2007, he appeared on the popular Food Network program "Unwrapped" as part of their "On The Grill" episode on making the perfect burger. In 2009 he appeared on Healthy Flavor of America, a public television cooking show. In addition, Dave travels the country giving presentations on beef to universities, professional organizations, culinary schools and industry groups.

Dave's writing has been published in Food Product Design and also appears in "An Integrated Approach to New Food Product Development." He wrote the chapter entitled, "The Right Preparation Technique," which focuses on meeting consumers' needs with fully tested products and recipes that really work. In 2004, Culinology magazine chose Dave as their "Featured Chef." In 2008 Beef, Meat & Deli Retailer and Progressive Grocer magazines featured articles on Dave and the Culinary Services team.

Dave holds a Bachelors of Science Degree from Illinois State University and has earned three culinary certifications from Kendall College. He is a member of the Research Chef's Association and the International Association of Culinary Professionals.
Follow @zcooks on Twitter where Chef Dave shares daily tips and tidbits.
Cookbooks, etc