Dave DeWitt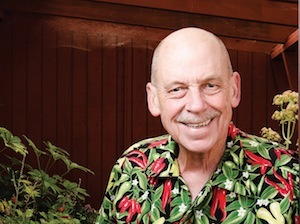 Did you know?
Not surprisingly, Dave eats spicy food every day and grows many varieties of chile peppers in his home garden.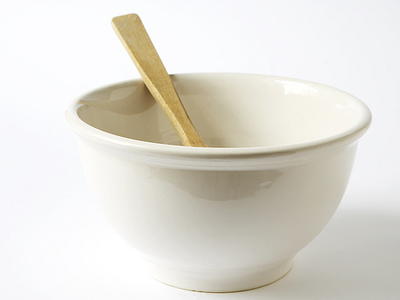 Dave's Featured Recipe
Adobo Seasoning
Dave DeWitt is an expert on the Southwest, as well as on its food. He has written more than 50 books, most of them on chile peppers and fiery foods, and he has two books published in 2014. The first is Dishing Up New Mexico with 145 recipes from the Land of Enchantment. He interviewed the chefs, food manufacturers, microfarmers, home cooks, brewers, and distillers to discover how the farm-to-table concept has affected the traditional spicy cuisine of the state where he has lived since 1974.
Dave's second book for 2014 is Precious Cargo: How Foods From the Americas Changed the World. The complete story of how foods like corn, tomatoes, potatoes, chile peppers, and chocolate influenced not only the cuisines of the Old World, but its history as well.
Dave's love of chile peppers led to the publication of The Complete Chile Pepper Book, in 2009 with coauthor and noted chile pepper breeder Dr. Paul Bosland of New Mexico State University.
Currently, he is the founding producer for the National Fiery Foods & Barbecue Show, now in its 27th year and is also founding producer for the Scovie Awards Competition, a contest for hot & spicy and BBQ products now in its 20th year. He is also the publisher and editor of the Fiery Foods & BBQ SuperSite at Fiery-Foods.com, and the Burn! Blog at Burn-Blog.com.
Dave co-produced and hosted a three-part video documentary on chile peppers and spicy foods called Heat Up Your Life for New Mexico State University (NMSU).
He is president and CEO of Sunbelt Shows, Inc.; was founding board member of The Chile Pepper Institute at NMSU; is the chair of the Governing Board of Regents, New Mexico Farm and Ranch Heritage Museum, Las Cruces; and associate professor, adjunct faculty, College of Agriculture and Home Economics, NMSU.
He lives in the South Valley of Albuquerque with his wife Mary Jane Wilan, their Doberman Jagger Henley, and their two Cornish Rex cats Roswell and Ella Fitzgerald.