Charles Mayfield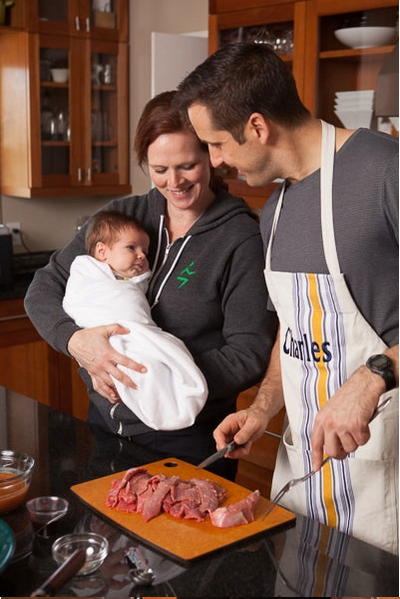 Charles's Featured Recipe
Julie and Charles Mayfield began living a Paleo lifestyle in 2009 and haven't looked back since. They brought their love of home cooking and the Paleo movement to the masses through their national bestseller, Paleo Comfort Foods: Homestyle Cooking for a Gluten-Free Kitchen.
In addition to spending time in their own kitchen researching and developing recipes with a comfort food flair, the Mayfields are often found working in their garden, teaching cooking classes at Cooks Warehouse in Atlanta, consulting for the Naval Special Warfare community, or conducting cooking demonstrations at one of the many Atlanta-area CrossFit affiliates.
In addition to their Paleo Comfort Foods endeavors, the Mayfields own and operate BTB CrossFit Vinings, a CrossFit affiliate in the greater Atlanta area, where they have spearheaded several Paleo challenges for hundreds of clients, resulting in many inches lost and lives changed. The Mayfields live in Smyrna, Georgia, with their paleo baby, Scott.