Carol Deacon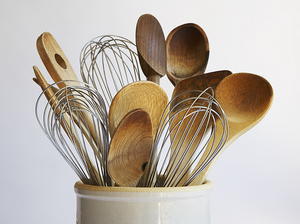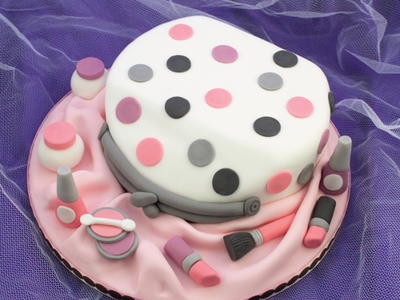 Carol's Featured Recipe
Makeup Bag Cake
Carol originally trained in Graphic Design and worked for a number of years as an art director in advertising. Then one day a friend asked her to make her a birthday cake…
Sally the dear friend in question, had for reasons that have been lost in the mists of time been saddled with the unfortunate nickname of "frog" whilst she and Carol were at school. Carol discovered a packet of sugarpaste in her local supermarket and created an experimental icing frog.
Carol was unsure at this time how sugarpaste would react to different situations. Her then flatmates became used to seeing the frog prototype appearing in various places around the flat – In the fridge (he became gooey). On the windowsill (he began to fade). In the freezer (he just didn't).
In the end he just vanished – Carol suspects he came to a sticky end – the victim of a hungry flatmate after a night out on the town but his descendant graced Sally's birthday cake with aplomb and Carol embarked on a new hobby.
After a few months of baking and decorating cakes, Carol left advertising and went to work at Jane Asher's Cake shop in Chelsea for a year.
She also began to enter competitions to see how her work compared to others around the country and promptly won a car in a BBC Good Food Magazine cake decorating competition with a saucy seaside cake.
And a gold medal in a British Sugarcraft Guild Exhibition with a fairy book cake.
Since the fateful frog, Carol has written many cake decorating books. She has also written articles for many food magazines and has demonstrated on radio, TV, abroad and even on a cross channel ferry.
Her aim is always the same. To show people how to achieve stunning results without having to invest heavily in specialist equipment. If you already own a rolling pin, knife and a fine paintbrush, you can probably make most of her cakes!
Latest Recipes





(0 Votes)





(0 Votes)





(0 Votes)