Andrew Schloss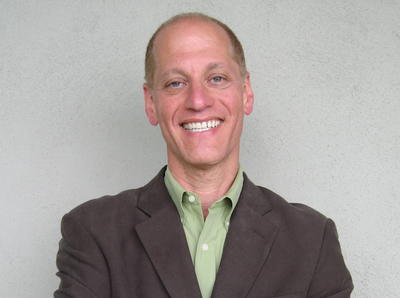 Did you know?
Andy's former restaurant, In Season, played an instrumental part in Philadelphia's restaurant renaissance.
Andrew's Featured Recipe
Zucchini Bread
Andrew Schloss, cooking teacher, food writer, cookbook author and food industry consultant, is recognized for his ability to expalin technical aspects of cooking in easily undertandable terms. This has stood him in good stead as the author of 17 cookbooks.
Currently, he is president of Culinary Generations, Inc, a product development company, creating food products for major food manufacturers.
Among Andy's most recent books are Homemade Liqueurs and Infused Spirits: Innovative Flavor Combinations, Cooking Slow: Recipes for Slowing Down and Cooking More, and Homemade Sodas: 200 recipes for Soft Drinks, Soda Pop, and Healing Waters and Fire It Up with David Joachim. His book Fifty Ways to Cook Most Everything, which was a main selection for Book of the Month Home Style Club, was re-issued as 2,500 Recipes: Everyday to Extraordinary. His other books include Dinner's Ready; One-Pot Cakes; While the Pasta Cooks; Cooking with Three Ingredients; One-Pot Chocolate Desserts; One-Pot Cookies; Almost From Scratch; Homemade in a Hurry; The Art of the Slow Cooker; and Mastering the Grill. The last book was coauthored with David Joachim and was a New York Times Best Seller.  
Andy is the former president of The International Association of Culinary Professionals and former director of the culinary curriculum for The Restaurant School in Philadelphia. 
He has appeared on Good Morning America, The Home Show, Home Matters, MSNBC, QVC, and The Main Ingredient. He has made numerous appearances on local television and radio throughout the country, as an author and in his role as a spokesperson for the National Potato Board, Whirlpool ovens and The Canned Food Alliance.
Andy and his family live near Philadelphia, Pennsylvania.