Cookbook
Published by Workman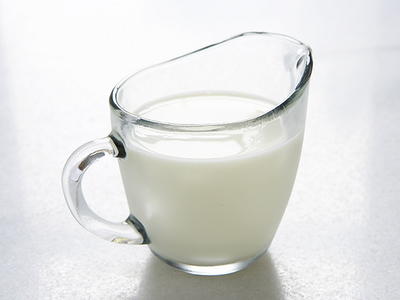 This image courtesy of Joseph DeLeo
Whole-milk paneer is a common ingredient in every north Indian kitchen. People are a bit daunted by the idea of making their own cheese, but let me assure you—there is nothing easier than this. If you can boil milk on the stove, you can make paneer.
Even though I've showed you how simple it is to make paneer, I have to point out that there is an alternative: Many Indian grocery stores and mail-order sources will be more than happy to take your money in return for frozen paneer, either in block form or as fried cubes. Thaw them before use.

Dietary Considerationdiabetic, egg-free, gluten-free, high-calcium, vegetarian
Five Ingredients or LessYes
Ingredients
1 gallon whole milk
¼ cup distilled white vinegar
Instructions
Pour the milk into a large saucepan and bring it to a boil over medium-high heat, stirring frequently to prevent the milk from scorching. When it comes to a boil, stir in the vinegar. Remove the pan from the heat and set it aside until the cheese separates and leaves behind a pale green, thin, watery whey, 15 to 30 seconds.

Line a colander with a double layer of cheesecloth or a clean dishcloth, making sure there is about 2 to 3 inches hanging over the rim of the colander. Place the colander in the sink, then pour the cheese and whey into the colander, and let it drain. Once the cheese is slightly cool to the touch, gather the edges of the cloth and fold them over to cover it.

Fill a heavy pot with water, and set it directly on top of the cloth-wrapped cheese in the colander. Set this aside until the cheese is firm, 3 to 5 hours. (The weight will press on the cheese and force out almost all of its moisture.)

Remove the weight and unwrap the firm, milky-white cheese. Wrap it in plastic wrap and refrigerate it for up to 1 week. (You can also freeze the cheese, sealed in a freezer-safe self-seal bag, for up to 2 months. Thaw the paneer in the refrigerator before using it.)

To fry paneer, you have two options: one is deep-frying; the other is pan-frying (my preferred method).

To deep-fry paneer, cut the fresh cheese into 1-inch cubes (or any other size). Pour canola oil to a depth of 2 to 3 inches into a wok, Dutch oven, or medium-size saucepan. Heat the oil over medium heat until a candy or oil thermometer inserted into the oil (without touching the pan's bottom) registers 350°F. (An alternative way to see if the oil is at the right temperature for deep-frying is to gently fl ick a drop of water over it. If the pearllike drop skitters across the surface, the oil is ready.) Line a plate or cookie sheet with three or four sheets of paper towels. Once the oil is ready, gently slide in the paneer cubes. Fry, turning them occasionally, until they are golden brown and crispy, 3 to 5 minutes. The oil will spatter because of some moisture in the cheese, so please be careful. Remove the fried paneer cubes with a slotted spoon, and allow them to drain on the paper towels.

To pan-fry the cubes, heat ¼ cup canola oil in a large nonstick skillet over medium heat. Add the cubes in a single layer and cook, turning them occasionally, until all sides are honey-brown and crispy, 7 to 10 minutes. Transfer them to a paper-towel-lined plate to drain.

One and a quarter pounds of fresh paneer will yield about 3 cups fried cheese (1-inch cubes). To store fried paneer, place the cubes in a bowl of water and refrigerate for up to a week, changing the water daily. You can also freeze the cubes (without immersing them in water) in a freezer-safe self-seal bag for up to 2 months.
2008 Raghavan Iyer
YOUR RECENTLY VIEWED RECIPES