The Only Marinade You'll Ever Need
Cookbook
Published by Workman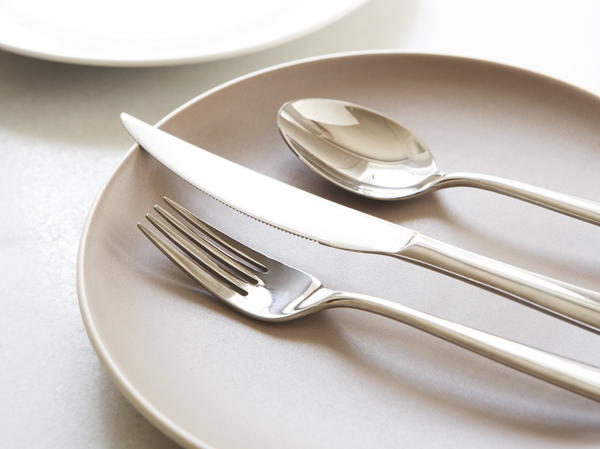 If I could use only one marinade for the rest of my life, it would be this one. Redolent with garlic, piquant with fresh lemon juice, and fragrant with extra virgin olive oil, it instantly transports you to the Mediterranean. I can't think of a single food that doesn't taste better bathed in it. You can use it as both a marinade and a basting sauce. If marinating poultry, meat, or seafood, simply set a portion aside for basting.
NotesTry This!

This marinade goes great with everything, and I mean everything: poultry, seafood, veal, pork, lamb, and vegetables. The larger the piece of meat, the longer you should marinate it (see below).

Marinating Times
How long sould you marinate chop or fish fillet before putting It on the grill It's an easy question with a complicated answer, because the marinating time depends on the strength of the marinade, the particular food to be marinated, and the size and cut of the meat. For example, shrimp and chicken breasts obviously require less marinating than a whole chicken or whole fish; a light herb marinade takes longer to work than a strong marinade fiery with Scotch bonnet chilles and spices.
The following will provide a rough guideline to marinating times. When In doubt, see the instructions In a particular recipe. Note: You can speed up the marinating time by making deep siashes in the sides of whole fish or chicken pieces.
Very large pieces of meat, Such as brisket, prime rib, pork shouider, leg of lamb, turkey, and capon: 12 to 24 hours.
Large pieces of meat, such as beef and pork tenderioins, pork loins, rack and butterflied leg of lamb, and whole chickens; large whole fish: 6 to 12 hours.
Medlum-size pieces of meat, such as porterhouse steaks, double-cut pork chops, and chicken halves or quarters; small whole fish: 3 to 8 hours.
Medium-to-small pieces of meat, such as steaks, pork and lamb chops, and bone-in chicken breasts or legs; fish steaks, tofu, portobello mushrooms and other vegetables: 1 to 3 hours.
Small pieces of meat, such as boneless chicken breasts; fish fillets and shrimp: 16 minutes to 2 hours.
Makes1 cup

Total Timeunder 15 minutes
Dietary Considerationdiabetic, egg-free, gluten-free, kosher, lactose-free, low carb, peanut free, soy free, tree nut free, vegan, vegetarian
Taste and Texturegarlicky, herby, tangy, tart
Ingredients
¼ cup fresh lemon juice
½ teaspoon hot pepper flakes
½ teaspoon cracked black pepper
½ teaspoon coarse salt (kosher or sea), or to taste
4 strips of lemon zest
3 cloves garlic, crushed with the side of a cleaver or minced
¼ cup coarsely chopped fresh parsley
¼ cup coarsely chopped fresh basil, cilantro, dill, oregano, or a mix of all four
½ cup extra virgin olive oil
Instructions
Combine the lemon juice, hot pepper flakes, cracked pepper, and salt in a nonreactive (glass, ceramic, or stainless steel) bowl and whisk until the salt crystals are dissolved. Add the lemon zest, garlic, parsley, and basil. Stir or whisk in the olive oil. The virtue of this marinade is its freshness: Use it within 1 to 2 hours of making. Stir again before using.
2000 Steven Raichlen
YOUR RECENTLY VIEWED RECIPES
Free recipes, giveaways, exclusive partner offers, and more straight to your inbox!