Tea-Smoked Duck
Cookbook
Published by Harvard Common Press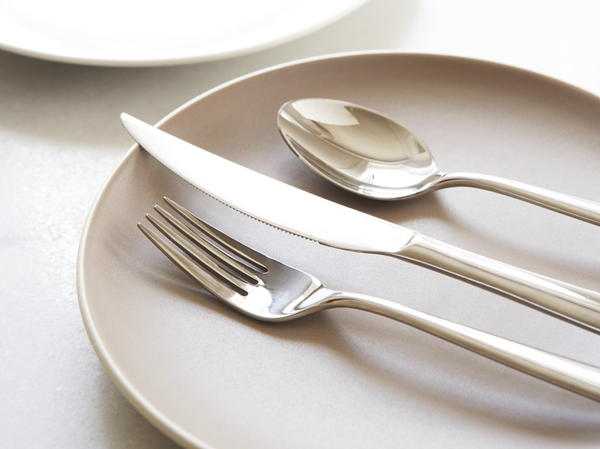 When we wrote Smoke & Spice originally, we considered including this triumph of Chinese cooking, but ultimately concluded that it would seem too exotic in a book that celebrated real American barbecue. So guess what dish people have asked us about more than any other in the ensuing years? Traditionally smoked in a large sealed wok, here is a version designed for an American smoker.
Notes
To Mop or Not
The equipment you use for barbecuing determines whether and how often you baste food while it cooks. We list mops as "optional" in most of our barbecue recipes, but you should use them if they are appropriate to your style of smoker. In a few cases, we suggest basting food before or after cooking, rather than during the process, and in those unusual situations, the mop works well with any kind of equipment.  
Wood-burning pits: Mops were made for pits. If you burn logs or wood chunks in a manufactured or homemade pit of traditional design, basting your food will improve its quality. Mop as often as the recipes indicate.  
Outdoor ovens: Never apply a mop during cooking in an oven that operates on electrical power. It's not only dangerous, but in some cases, at least, also unnecessary. In ovens that seal as tightly as the Cookshack, for example, food retains its internal moisture and doesn't require any basting. Follow the manufacturer's directions with other brands or smoker ovens.  
Charcoal and gas grills: You should baste food in a grill, but not as often as you do in a wood-burning pit because grills generally lose more of their heat when you lift the lid. In a conventional charcoal grill, we mop only when we have the top off to add charcoal or pieces of wood. In an oven-style grill, such as the Hasty-Bake, we mop with about half the frequency we would in a wood-burning pit.  
Vertical water smokers: Basting isn't really necessary in a water smoker because the cooking process itself adds moisture to food. We like to mop occasionally for the flavor value, but we limit the frequency for the same reason we do in a charcoal grill—heat loss. We baste every 1 to 2 hours, or when we have the lid off for another purpose.
Serves4 to 8
OccasionCasual Dinner Party
Dietary Considerationdiabetic, egg-free, gluten-free, halal, kosher, lactose-free, low carb, peanut free, soy free
Equipmentfood processor, mortar and pestle, smoker
Taste and Texturemeaty, smoky, spiced, umami
Ingredients
¼ cup cracked Sichuan peppercorns
¼ cup peeled and minced fresh ginger
Minced dried zest of 2 oranges or tangerines
1½ tablespoons coarse salt, either kosher or sea salt
1 tablespoon ground cinnamon
1 teaspoon Chinese five spice powder
Two 4-pound to 4½-pound ducks
5 tablespoons black or oolong tea leaves
3 whole cinnamon sticks
Peel of 1 orange or tangerine in large sections
1 tablespoon Sichuan peppercorns
1 to 2 star anise (optional)
Instructions
At least 10 hours, and up to 24 hours, before you plan to barbecue, combine the paste ingredients with a food processor or mortar and pestle. Rub the ducks with the paste thoroughly inside and out, and over and under the skin, being careful to avoid tearing the skin. Reserve 1 or 2 tablespoons of the paste if you plan to mop the ducks, and refrigerate it. Wrap the ducks in plastic and refrigerate them.

About 2 hours before you begin to barbecue, take the ducks from the refrigerator and let them sit at room temperature for 30 minutes. Prepare the tea for steaming the ducks. Place the tea leaves in a large heatproof bowl. Bring 12 cups of water just to a boil, and pour it over the tea leaves. Let the mixture steep for 10 minutes. Pour the tea through a strainer into a large saucepan, reserving about 3 cups of the tea if you plan to mop the ducks. Place the leftover tea leaves in a disposable pie pan or other smoke proof dish and add the cinnamon, orange peel, peppercorns, and optional star anise. Reserve the tea leaf mixture.

Arrange a bamboo steamer over the saucepan of tea and place the ducks in the steamer. (If one steamer isn't large enough for the two ducks, make a double batch of tea and use two saucepans and steamers.) Steam the ducks over medium-high heat 1½ hours. Discard the greasy steaming liquid.

If you plan to baste the ducks (see Notes, "To Mop or Not", combine the remaining paste and tea in a small saucepan and warm the mixture over low heat.

Prepare your smoker for barbecuing, bringing the temperature to 200°F to 220°F.

6. Place the pan of tea leaves and spices on your smoker's lower grate or shelf. Place the ducks on the upper grate or shelf directly over the pan of spices. (If your smoker has a single grate, arrange the pan and the ducks alongside each other, with the pan closer to the heat source.) Cook 4½ to 5 hours, mopping with the tea at 1-hour intervals in a wood-burning pit, or as appropriate for your style of smoker. The ducks will darken to a deep mahogany and their leg joints will move easily when done.

Variation:

Tea-Smoked Duck with Long-Life Chinese Noodles

Reserve a cup or so of the duck from the first meal for this second dish. Reheat the duck and slice it (with skin) into matchsticks. Make a sauce by sautéing 2 garlic cloves in a tablespoon of vegetable oil, then add ½ cup chicken stock, 2 tablespoons dry sherry, and 1 tablespoon each soy sauce, Chinese oyster sauce, and Asian sesame oil. Toss 12 ounces of cooked thin egg noodles with the sauce and the duck. (Leave those noodles long for a long and prosperous life!) Add a few bright bits of vegetables, such as slivers of red bell pepper, snow peas, and scallions, and serve.
2003 Cheryl Alters Jamison and Bill Jamison
YOUR RECENTLY VIEWED RECIPES
Free recipes, giveaways, exclusive partner offers, and more straight to your inbox!