Sweetbreads
Updated February 23, 2016
Cookbook
Published by Ecco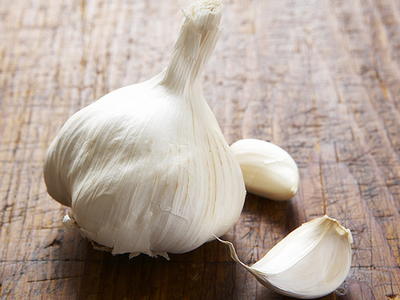 Once you have mastered this you are on your way, your sweetbreads ready to welcome any number of companions on the plate with them. We tend to use lamb sweetbreads, mainly because of cost and the small nodule factor. This is not to put down the larger and equally delicious veal sweetbread.
Cooking Methodpan-frying, poaching

Total Timeunder 30 minutes
Five Ingredients or LessYes
Taste and Texturebuttery, herby, meaty, savory
Ingredients
1 pound lamb sweetbreads
Salt and freshly ground black pepper
A pot of water (enough to happily cover the sweetbreads)
A healthy splash of white wine
Cloves of garlic
A bundle of thyme and parsley tied together
Black peppercorns
A splash of olive oil
A knob of unsalted butter
Instructions
Rinse your sweetbreads thoroughly in cold, gently running water to remove any blood, giving them the occasional gentle shuggle to aid the cleansing process.

Bring your pot of water with its wine, herbs, and spices to a boil. Reduce to a gentle simmer. Slip your sweetbreads into the pot. Poach for 2½ minutes so they firm up slightly. Think of the finger that pushes the Pillsbury Doughboy's tummy. Your finger should push the same way.

Remove the sweetbreads from the pot, lay a kitchen towel out on a tray, and scatter the sweetbreads across it to cool and dry off.

Once the sweetbreads are cool enough to handle, peel the membrane off the little glands, a slightly fiddly process but well worth the trouble when it comes to the eating.

Now to the vital part. Get your frying pan hot, but not furiously hot. Add a splash of oil and a knob of butter. As this melts, season the sweetbreads with salt and pepper and then add to the pan. What we are looking for is a steady sizzle, not a frantic singeing, so that the sweetbreads brown to a nutty crispness all over, maintaining a giving interior. At this point they are ready to serve with a chunk of lemon—the nutty nodule, not the burnt offering or the anemic gland.

Once you have achieved the nutty nodule, there are many additions to the pan you can make, for example, a splash of chicken stock, a splash of red wine vinegar, peas, pea shoots, young fava beans, bacon, quarters of Little Gem lettuce, braised endive, mint, capers, young spinach, or watercress.
2004 Fergus Henderson
YOUR RECENTLY VIEWED RECIPES