Stuffed Veal Roast
Cookbook
Published by Harvard Common Press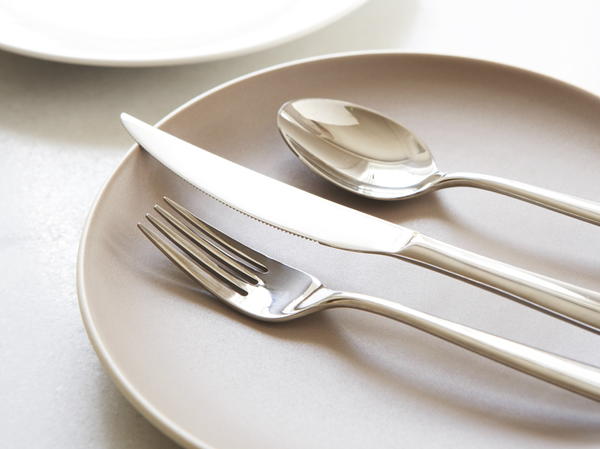 This veal sirloin roast stuffed full of sweet and savory treats makes a splendid special-occasion dish. The idea though not the recipe, comes from the Kansas City Barbeque Society's The Passion of Barbecue (1988, Hyperion), a good source for inspiration. You may have to order the roast from your butcher in advance.
Notes
To Mop or Not
The equipment you use for barbecuing determines whether and how often you baste food while it cooks. We list mops as "optional" in most of our barbecue recipes, but you should use them if they are appropriate to your style of smoker. In a few cases, we suggest basting food before or after cooking, rather than during the process, and in those unusual situations, the mop works well with any kind of equipment.  
Wood-burning pits:
Mops were made for pits. If you burn logs or wood chunks in a manufactured or homemade pit of traditional design, basting your food will improve its quality. Mop as often as the recipes indicate.
Outdoor ovens:
Never apply a mop during cooking in an oven that operates on electrical power. It's not only dangerous, but in some cases, at least, also unnecessary. In ovens that seal as tightly as the Cookshack, for example, food retains its internal moisture and doesn't require any basting. Follow the manufacturer's directions with other brands or smoker ovens.
Charcoal and gas grills:
You should baste food in a grill, but not as often as you do in a wood-burning pit because grills generally lose more of their heat when you lift the lid. In a conventional charcoal grill, we mop only when we have the top off to add charcoal or pieces of wood. In an oven-style grill, such as the Hasty-Bake, we mop with about half the frequency we would in a wood-burning pit.
Vertical water smokers:
Basting isn't really necessary in a water smoker because the cooking process itself adds moisture to food. We like to mop occasionally for the flavor value, but we limit the frequency for the same reason we do in a charcoal grill—heat loss. We baste every 1 to 2 hours, or when we have the lid off for another purpose.
Serves4 to 6
OccasionCasual Dinner Party, Family Get-together
Dietary Considerationegg-free, lactose-free, low carb, peanut free, soy free, tree nut free
Taste and Texturefruity, herby, meaty, savory, smoky, spiced, sweet
Ingredients
1½ cups apple cider or juice
¾ cup cider vinegar
½ medium onion, minced
3 tablespoons vegetable oil
1½ tablespoons Worcestershire sauce
1 teaspoon ground cinnamon
1 teaspoon dried thyme
1¾-pound to 2-pound sirloin tip veal roast, about 2 inches thick, cut with a pocket for stuffing.
2 slices bacon, chopped
½ tart apple, such as Granny Smith, cored and chopped
2 tablespoons minced onion
1 garlic clove, minced
¼ pound ground veal
¼ cup dry bread crumbs
3 dried pitted dates, chopped
3 scallions, sliced
2 tablespoons minced fresh parsley
½ teaspoon dried rosemary, crushed
Pinch of ground cinnamon
Pinch of dried thyme
Instructions
The night before you plan to barbecue, combine the soak ingredients in a lidded jar. Place the roast in a plastic bag and pour the marinade over it, making sure some goes into the roast's pocket. Refrigerate the meat overnight.

Prepare the smoker for barbecuing, bringing the temperature to 200°F to 220°F.

Remove the roast from the refrigerator and drain the marinade, reserving it if you plan to baste the meat. Let the roast sit for 30 minutes at room temperature while you prepare the filling.

In a skillet, fry the bacon over medium heat until browned and crispy. Remove the bacon with a slotted spoon, drain it, and place it in a medium bowl. Add the apple, onion, and garlic to the skillet and sauté until soft. Spoon the mixture into the bowl. Stir in the remaining filling ingredients and mix until well combined. Stuff the roast loosely with the filling.

If you are using the mop, heat the marinade in a small saucepan. Bring the mop mixture, to a boil over high heat and boil for several minutes. Keep the mop warm over low heat.

Warm a heavy skillet over high heat. Sear the meat quickly on both sides. Transfer the roast to the smoker. Cook for 1¾ to 2 hours, mopping every 20 to 30 minutes in a wood-burning pit, or as appropriate for your style of smoker. The roast is best when the internal temperature reaches 145°F to 150°F, or medium-rare.

Remove the roast from the smoker and let it sit at room temperature for 10 minutes before carving. Slice the roast and serve.
2003 Cheryl Alters Jamison and Bill Jamison
YOUR RECENTLY VIEWED RECIPES
Free recipes, giveaways, exclusive partner offers, and more straight to your inbox!