Roasted Chile, Spice, and Legume Blend
Cookbook
Published by Workman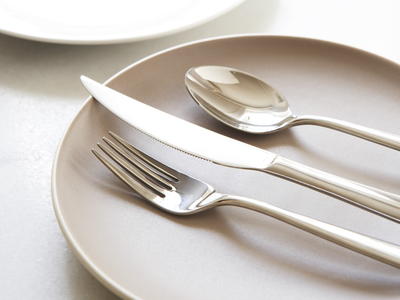 There are as many sambhar masalas as there are kitchens in south India. This combination of roasted spices and legumes (yellow split peas in this instance) is used to flavor a thin stewlike dish called sambhar, often considered southern India's signature dish. Normally when you cook legumes, you boil them in water until they are tender. But here they are roasted and then ground with traditional spices to create a blend of complex aromas and flavors. The southerners are probably the only people in the world to do this. The lentils provide not only flavor but also texture when added to a sauce.
Sprinkle this masala on everyday stir-fries and stews to yield highly flavorful results.

Because of the large quantity of chiles, make sure you use proper ventilation when roasting this blend. I am always amazed how sweet the ground blend smells after I've been thrown into a coughing fit while roasting them.



Total Timeunder 30 minutes
Taste and Texturehot & spicy, nutty, savory, spiced
Ingredients
½ cup firmly packed medium-size to large fresh curry leaves
½ cup dried red Thai or cayenne chiles, stems removed
¼ cup yellow split peas (chana dal), picked over for stones
¼ cup coriander seeds
2 tablespoons cumin seeds
1 tablespoon fenugreek seeds
1 tablespoon black or yellow mustard seeds
1 tablespoon white poppy seeds
2 cinnamon sticks (each 3 inches long), broken into smaller pieces
1 tablespoon unrefined sesame oil or canola oil
Instructions
Combine all the spices in a medium-size bowl. Drizzle the oil over them and toss well, coating the spices evenly with the oil.

Preheat a medium-size skillet over medium-high heat. Add the mixture and roast, stirring constantly, until the curry leaves curl up and appear dry and brittle, the chiles blacken slightly, the split peas turn dark brown, the coriander, cumin, and fenugreek turn reddish brown, the mustard seeds pop, swell up, and look ash-black, and the poppy seeds are tan, 3 to 4 minutes.

Immediately transfer the pungent, nutty-smelling spices to a plate to cool. (The longer they sit in the hot skillet, the more likely it is that they will burn, making them bitter and unpalatable.) Once they are cool to the touch, pour half of the mixture into a spice grinder or coffee grinder, and grind until the texture resembles that of finely ground black pepper. (If you don't allow the spices to cool, the ground blend will acquire unwanted moisture from the heat, making the final blend slightly "cakey.") Transfer the ground blend to a small bowl. Repeat with the remaining spices, and thoroughly combine the two ground batches. The aromas of the light reddish-brown ground blend will be sweet and complex, very different from those of the pre-toasted and post-toasted whole spices.

Store in a tightly sealed container, away from excess light, heat, and humidity, for up to 2 months. (In my opinion, refrigerating the blend adversely affects its flavors.)
2008 Raghavan Iyer
YOUR RECENTLY VIEWED RECIPES