Cookbook
Published by Workman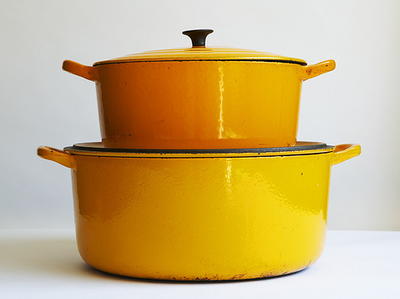 This image courtesy of Joseph DeLeo
Plan to make and freeze a few batches of stock the fall, when cooler weather pulls us indoors. Hearty, meaty stews and more complex recipes usually call for this rich base.
 Demi-Glace

Demi-glace is a very concentrated meat or poultry stock used to enrich sauces for birds, meat, and other dishes. It is rich, potent, and quite unlike anything else. Demi-glace has a special affinity for mushrooms and that is why several of our recipes call for its use.

To make demi-glace, pour Rich Meat Stock  into a small sauté pan or skillet, heat to a boll. Reduce the heat, simmer, uncovered, and reduce the stock until it is about one fourth of its original volume and thick enough to lightly coat a spoon. The time will vary, depending on the amount of stock you started with, the size of the pan and how rich the stock was to begin with. Count on about 20 minutes. Don't boll the stock too hard, or it will stick and scorch in places. Store the demi-glace in the freezer for up to 4 months.  One cup of stock makes about ¼ cup of demi-glace.



Five Ingredients or LessYes
Taste and Texturemeaty, rich, savory
Ingredients
5 to 6 pounds meaty beef or veal bones
1 pound beef shin or veal neck
Instructions
Preheat the oven to 450°F.

Arrange the bones in a single layer in a roasting pan. Roast until well browned, about 45 minutes, turning once or, twice. Transfer to a 6-quart stockpot. Pour in enough water to cover the bones by 1 inch, about 4 quarts. Heat over high heat to a boil. Reduce the heat to medium and boil 2 minutes. Skim all the foam and fat that rises to the surface.

Adjust the heat to a bare simmer–1 or 2 bubbles rising to the surface at a time. Simmer until the meat falls apart very easily when poked with a fork, about 10 hours. Check the pot occasionally, skimming the foam and fat as it rises to the surface, and adding water as needed to keep the bones submerged.

Ladle the stock through a sieve lined with a double thickness of cheesecloth or a clean kitchen towel into a bowl. Quickly cool to room temperature. Refrigerate, uncovered, until completely chilled and a layer of firm fat forms on top.

Remove the fat from the surface and discard. Warm the stock over low heat and ladle into 1-cup storage containers with tight-fitting lids. Refrigerate for up to 5 days or freeze for up to 3 months. Heat the stock to a boil before using.
2000 Amy Farges
YOUR RECENTLY VIEWED RECIPES