Relishy Cactus-Paddle Salad
Cookbook
Published by William Morrow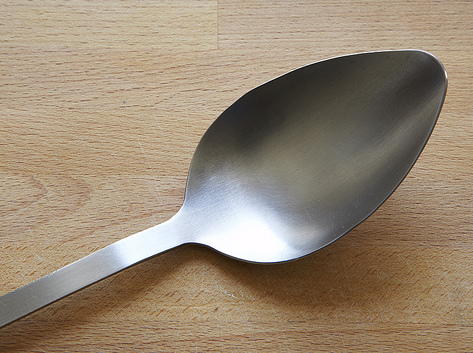 This image courtesy of Joseph DeLeo
In spite of its being called a salad, this cactus-paddle preparation is actually used more like a condiment—like a coarse salsa mexicana mixed with pieces of cactus. It's very popular in the fondas of some markets (certainly a lot more popular than you'd expect any salad to be in Mexico). While Mexicans love condiments and garnishes and adornment, North Americans are fond of salads. So that is how most of you will probably be happiest serving it. I think you'll find the firm texture and pleasantly green flavor of the cactus right for this colorful vinegar-and-oil treatment, as would be green beans, say, or asparagus.
4 servings
Dietary Considerationdiabetic, egg-free, gluten-free, healthy, low carb, low cholesterol, low saturated fat, peanut free, soy free, tree nut free, vegetarian
Taste and Texturecheesy, crunchy, hot & spicy, light, tangy
Type of DishCondiments, salad
Ingredients
4 medium (12 to 14 ounces total) fresh cactus paddles (nopales or nopalitos; see Notes)
OR one 12- to 15-ounce jar cactus pieces, drained and well rinsed
1 ripe, medium-large tomato, cored and diced
¼ cup diced onion
6 sprigs fresh coriander (cilantro), chopped
3 tablespoons vegetable oil or olive oil (or a mixture of the two)
1 tablespoon cider vinegar
A big pinch of dried oregano
Salt, about 1/8 teaspoon
Several romaine lettuce leaves
3 tablespoons crumbled Mexican queso fresco, or other fresh cheese like feta or farmer's cheese
Several pickled chiles jalapenos, store-bought or homemade
Several radish slices or roses
Instructions
The cactus: Prepare the fresh cactus according to the Notes below.

Assembling the salad: Shortly before serving, thoroughly rinse and drain the boiled or canned (but not the roasted) cactus, then mix with the tomato, onion and coriander. Blend together the dressing ingredients by thoroughly whisking or by shaking in a tightly closed jar; taste for salt, then pour over the vegetables and toss to combine.

3. Garnish and presentation: Line a decorative platter with the lettuce leaves and heap up the cactus salad in the center. Sprinkle with cheese, arrange the pickled chiles and radishes over the top and serve.

Timing and Advance Preparation

With prepared cactus paddles on hand, the salad goes together in 15 minutes or so. It is best when served within a few minutes of being dressed.

Traditional Variations

A Cactus Salad from Puebla: Prepare the preceding recipe, substituting 5 to 7 ounces of steamed green beans (ends snipped) for ½ of the cactus and 1/3 cup grated mozzarella (they use a string cheese) for the fresh cheese. Garnish with diced avocado. This salad is frequently made with several teaspoons chopped fresh oregano.

Regional Explorations

Cactus paddles fixed in one way or another are popular in Central and West-Central Mexico. Salady mixtures of the nepal reach a pinnacle in Toluca, where one is made with a light chile guajillo sauce anti fried onions, one with serrano chiles and carrots, and one with the standard mix of onions, tomatoes, cheese, radish and fresh coriander; the latter usually has no dressing.

Cactus Paddles

Cactus Paddles (nopales or nopalitos): These are the paddle-shaped stems (called pencas in Spanish, but often mistakenly referred to as "leaves" in English) from several varieties of prickly-pear cactus plants. They're used most frequently in the cooking of West-Central and Central Mexico. They are often available fresh in Mexican groceries (I've even seen them in some of the chain supermarkets, too). Most anywhere they carry Mexican goods, you'll find canned ones that have been cleaned, cooked, sliced and packed with flavorings (they only need to be drained and rinsed before using). The texture and flavor of fresh paddles is considerably better than that of canned, and I choose the medium-size ones (roughly 4½ inches wide by 8 inches long, weighing 8 to 10 ounces) that are firm (never droopy). Loosely wrapped and refrigerated, they will keep for several weeks.

To Clean Fresh Cactus Paddles:

Holding a cactus paddle gingerly between the nodes of the prickly spines, trim off the edge that outlines the paddle, including the blunt end where the paddle was severed from the plant. Slice or scrape off the spiny nodes from both sides. If you are boiling the cactus, cut it into ¼-inch strips (or ½-inch dice as some cooks recommend).

To Cook Fresh Cactus Paddles:

Boiling is the most common method of cooking: For 4 medium paddles, bring 4 quarts water to a boil in a 6- to 8-quart pot, heavily salt it and optionally add ¼ teaspoon baking soda (to lessen the discoloration). Add the prepared cactus and boil uncovered over medium-high heat until quite tender, 15 to 20 minutes. (Failing to cook the cactus long enough will leave you with sticky cactus that continues to leak a mucilaginous substance—similar to what okra exudes, known as baba in Spanish; also, baba will make the water thick and foamy, so watch for boil overs.) Rinse the cooked cactus for several minutes under cold water, then drain thoroughly on paper towels.

My favorite way to cook cactus (because it involves no haba-leaching water) comes from West-Central Mexico, where whole charcoal-grilled or griddle-cooked cactus paddles sometimes accompany regional specialties: Leave the paddles whole after cleaning, simply scoring each side lengthwise 3 times with a knife. Brush each side with vegetable oil, then sprinkle with salt and a little lime juice. Roast them over a medium-low charcoal fire (which gives them a wonderful flavor) for 15 minutes, turning occasionally, or roast them on a griddle heated to slightly lower than medium, turning, for about 20 minutes. For the most even cooking, roast them in the oven at 3500 for about 25 minutes. Cool, then cut it into strips or dice.
1987, 2007 Rick Bayless and Deann Groen Bayless
YOUR RECENTLY VIEWED RECIPES
Free recipes, giveaways, exclusive partner offers, and more straight to your inbox!