Updated February 23, 2016
Cookbook
Published by Workman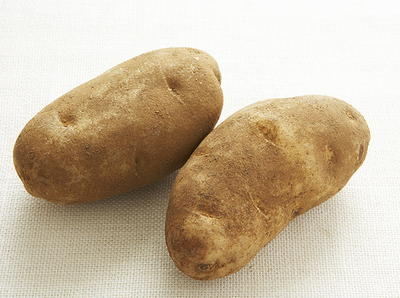 This image courtesy of Joseph DeLeo
I have noticed through the years that there is a tendency among latke illuminati to view with disdain those who blend. "Oh, no," they tsk-tsk when they see my recipe, just a touch of feigned sympathy in their eyes. I use a food processor. I like texture. Texture? You want texture? I'll give you texture. Use my splat! method and you'll get all the texture you want with these crunchy babies. They're all crispy outsides, with practically no insides. My family hovers over the pan to fight over the thinnest ones, which are so full of holes you can practically see through them. Cathy Thomas, food editor of The Orange County Register, called them "crunchy wonders" and "crispy-brown snowflakes"…but I don't like to brag.
Cooking Methodfrying, pan-frying
OccasionBuffet, Family Get-together
Recipe Courseappetizer, main course, side dish
Dietary Considerationhalal, kosher, lactose-free, peanut free, soy free, tree nut free, vegetarian
Taste and Texturecrisp, savory
Ingredients
2 pounds baking potatoes
2 large eggs
½ medium-size onion, coarsely chopped
½ medium-size firm apple, peeled and coarsely chopped
1½ teaspoons kosher (coarse) salt, or to taste
1/8 teaspoons white pepper
1 teaspoon baking powder (see Notes)
¼ to ½ cup all-purpose flour or matzoh meal
Peanut or canola oil, for frying
Applesauce and/or sour cream, for serving
Instructions
Peel the potatoes and cut them into 1-inch cubes. To keep them white and release some of the starch, submerge them in a bowl of water while you're preparing the remaining ingredients.

Place the eggs in a blender. Add the onion, apple, salt, white pepper, and baking powder. Drain the potatoes and squeeze them dry in paper towels. Add enough of the potatoes to fill the blender (all 2 pounds may not fit). Turn on the blender, and pushing down on the sides with a rubber spatula (careful you don't blend the spatula--there is no rubber in this recipe), blend until the potatoes just move around. Add the remaining potatoes as you're blending, but do not over-process or make it too smooth. The texture should resemble applesauce. (This takes about 6 seconds in my Osterizer.)

Transfer the batter to a large bowl and add the flour. The batter should be flowing, but not too thin.

Now for the real secret of my very crisp latkes: Pour enough oil into a large skillet to coat the bottom. Heat the oil over medium-high heat until it is quite hot but not smoking. Use a serving spoon to scoop up the batter (about 2 tablespoons per scoop), hold the spoon about 8 inches above the pan, and spill it all at once. Splat! Remove your hand quickly so you don't burn yourself. (Like tennis, it's all in the wrist.) The batter will splatter, forming holes…the better to hold the sour cream or applesauce. Repeat with as many as will fit in the skillet without crowding. Cook until browned, about 1 minute. Then flip them over and cook the other side for 1 minute.

Drain the latkes well on paper towels, and keep them warm while you cook the remainder, adding more oil as needed.

Serve immediately, with applesauce and/or sour cream.

If you want to make the batter ahead, to cook later or the next day, prepare it through Step 2 (do not add the flour), and pour the mixture into a tight-fitting glass jar (do not use plastic ware). Tap the jar on the counter to release any air bubbles, cover the batter well with a thick layer of flour, and refrigerate for up to 24 hours. When you are ready to use it, remove and discard the flour with the black layer that has formed beneath it. Transfer the batter to a large bowl, stir in the flour, and proceed with Step 4 using fresh flour.

During Passover, use kosher-for-Passover baking powder. If it is unavailable, the baking powder can be omitted.

For something different, serve the latkes with the optional dipping sauce in the Cherry Chili Chicken recipe.

Low-Fat Version: As we all know, we eat latkes at Hanukkah to commemorate the miracle of the rededication of the Temple, when a single cruse of oil burned for eight days, so we celebrate this significant event in our history by consuming eight days worth of oil in one sitting! Where's the miracle in that? Wouldn't it be more in the spirit of Hanukkah to use a tiny drop of oil and feed crispy latkes to eight hungry people? Here's how: Preheat the oven to 400°F. Spray a baking sheet (not nonstick) generously with vegetable cooking spray. Prepare the batter as described, and "fry" the latkes in a nonstick skillet coated with vegetable cooking spray. They will be limp as dishrags, but here's the trick: After they are "fried," dip each pancake in beaten egg white. Place the egg-white-coated latkes on the prepared baking sheet and bake until crisp on both sides, 3 to 5 minutes per side. Now, that's a miracle!
1999, 2003, 2007 Judy Bart Kancigor
YOUR RECENTLY VIEWED RECIPES