Pancetta
Cookbook
Published by W. W. Norton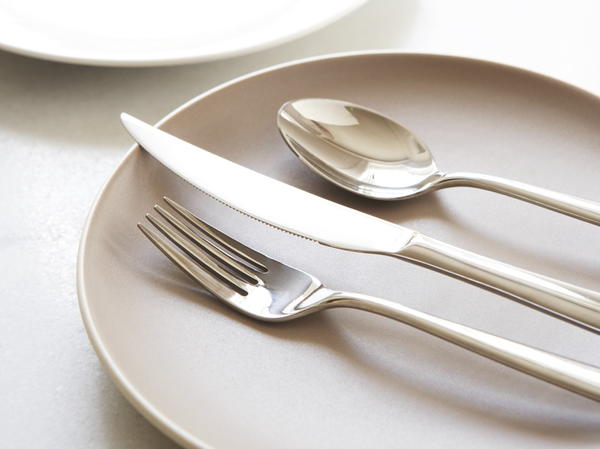 Pancetta is an Italian bacon and a delicious ingredient used in many of that country's dishes. It's simply pork belly cured with salt and seasonings, which is then rolled into a log and hung to dry for a couple weeks. It's typically thinly sliced or diced and sautéed, then combined with sautéed vegetables. Countless recipes begin with the gentle sautéeing of onions and other aromatic vegetables; precede this step by sautéeing diced pancetta, and you'll add a layer of great complexity to the dish. The classic Roman dish Spaghetti alia Carbonara is made with sautéed pancetta and eggs. Chunks of pancetta can be added to stews, beans, and soups. Cabbage and Brussels sprouts are superb when sautéed with pancetta. Marcella Hazan, in The Essentials of Classic Italian Cooking, notes that pancetta's "savory-sweet unsmoked flavor has no wholly satisfactory substitute." She suggests rolling it up in veal scaloppini, then sautéeing the rolls in butter and serving them with a tomato sauce, or sautéeing it with spring peas (a traditional preparation), or braising Boston lettuce with it. The traditional process of curing and drying pancetta takes about three weeks, but variations here are a matter of taste. You can reduce the drying time to two or three days, or eliminate it altogether (the pancetta will still taste delicious when cooked). You could also choose not to roll it and use it as is, treating it as you would fresh bacon.
4 pounds/1.75 kilograms pancetta
Dietary Considerationegg-free, gluten-free, lactose-free, peanut free, soy free, tree nut free
Taste and Textureherby, meaty, salty, savory, spiced
Ingredients
One 5-pound/2.25-kilogram slab pork belly, skin removed
4 garlic cloves, minced
2 teaspoons/12 grams pink salt
2 ounces/50 grams kosher salt (¼ cup)
2 tablespoons/26 grams dark brown sugar
4 tablespoons/40 grams coarsely ground black pepper
2 tablespoons/10 grams juniper berries, crushed with the bottom of a small sauté pan
4 bay leaves, crumbled
1 teaspoon/4 grams freshly grated nutmeg
4 or 5 sprigs fresh thyme
Instructions
Trim the belly so that its edges are neat and square.

Combine the ingredients for the cure in a bowl, reserving half of the black pepper, and mix thoroughly so that the pink salt is evenly distributed. Rub the mixture all over the belly to give it a uniform coating over the entire surface.

Place the belly in a 2-gallon/8-liter Ziploc bag or in a covered nonreactive container just large enough to hold it. Refrigerate for 7 days. Without removing the belly from the bag, rub the belly to redistribute the seasonings and flip it over every other day (a process called overhauling).

After 7 days, check the belly for firmness. If it feels firm at its thickest point, it's cured. If it still feels squishy, refrigerate it in the cure for 1 to 2 more days.

Remove the belly from the bag or container, rinse it thoroughly under cold water, and pat it dry. Sprinkle the meat side with the cracked pepper. Starting from a long side, roll up the pork belly tightly, as you would a thick towel, and tie it very tightly with butcher's string at 1- to 2-inch/2.5- to 5-centimeter intervals; it's important that there are no air pockets inside the roll (it can't be too tightly rolled). (Alternately, the pancetta can be left flat, wrapped in cheesecloth, and hung to dry for 5 to 7 days.)

Using the string to suspend it, hang the pancetta in a cool, humid place to dry for 2 weeks. The ideal conditions are 50 to 60 degrees F/8 to 15 degrees C with 60 percent humidity, but a cool, humid basement works fine, as will most any place that's out of the sun. (I often hang mine in our kitchen next to the hanging pans on either side of the stove.) Humidity is important: If your pancetta begins to get hard, it's drying out and should be wrapped and refrigerated. The pancetta should be firm but pliable, not hard. Because pancetta isn't meant to be eaten raw, the drying isn't as critical a stage as it is for items such as prosciutto or dry-cured sausages. But drying pancetta enhances its texture, intensifies its flavor, and helps it to last longer.

After drying, the pancetta can be wrapped in plastic and refrigerated for 3 weeks, or more, or frozen for up to 4 months. Freezing makes it easier to slice thin.
2005 Michael Ruhlman and Brian Polcyn
YOUR RECENTLY VIEWED RECIPES
Free recipes, giveaways, exclusive partner offers, and more straight to your inbox!