Mughlai Chicken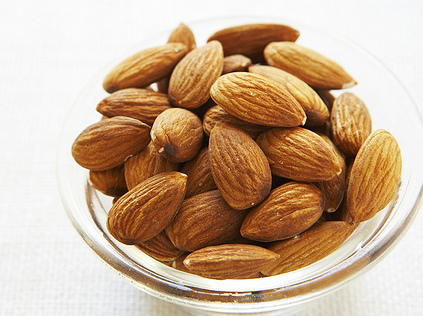 This image courtesy of Joseph DeLeo
I've decided on a hybrid system of nomenclature as you can see. I did think of being purist and giving this sweet, mellow curry its proper name of Murgh Mughlai, but I wanted the kind of curry it was to be immediately apparent to readers, skimming through deciding what to cook. "Mogul Chicken" seemed to lack exoticism and romance, so I took the usual crass Colonial route, taking over what I wanted and discarding the rest. Besides, what's in a name? The curry's the thing.  Though I usually go for the most fiery and shockingly fierce of curries, there is an elegance and depth of flavor in this pale, mild, creamy braise that bowls me over every time. I feel very strongly that you should use the moister brown meat, from the thigh, for this, but if you prefer breast meat, and it's a common preference, that's your choice. I can't pretend to understand it though. There is a long list of ingredients below – and for all of these recipes – and I am not going to pretend this is the sort of food you can bang out in a moment. As with other examples of exuberant and traditional festive eating throughout the book, it has its roots in a culture in which, by tradition, women have gathered together for days, stuffing and rolling and grinding and stirring, to usher forth dishes; so, the cooking, the preparation, was part of the ritual. Some people might want to reject the food for the domestic imprisonment it engendered, but I am not one of those. I don't see where it gets you. I cook this gladly, and out of choice; obligation, I do see, would not make it a pleasure. One ease-making factor to be borne in mind with all three curries: not only can they be made in advance, they need to be; only if you let them steep in their pan, overnight in the fridge, do they have the full depth and resonance of flavor.
NotesMany recipes I came across indicated evaporated milk rather than cream, which makes sense if you're cooking in a hot climate. You could keep this in mind should you open a carton of cream and find it spoiled, but in that case don't bother with the spoonful of sugar.

I love the paleness of sultanas, their mellowness and how they merge into the curry later, but the usual brown raisins are just fine.

To toast nuts, simply shake them about in a hot dry pan until scorched in parts.
Serves10 as part of this feast
OccasionCasual Dinner Party, Family Get-together
Taste and Texturecreamy, hot & spicy
Ingredients
1 inch fresh ginger, peeled
4 cloves garlic, peeled
2 teaspoons ground cumin
1 teaspoon ground coriander
½ teaspoon dried chilli
4 tablespoons ground almonds
½ cup water
5 cardamom pods, bruised
1 cinnamon stick, broken in half
2 bay leaves
4 cloves
¼ cup vegetable oil
3lbs boned, skinned chicken thighs, each cut in 2
2 onions
1 cup Greek yogurt
1 cup chicken stock
½ cup heavy cream
½ cup sultanas (golden raisins)
1 teaspoon garam masala
1 tablespoon superfine sugar
1 teaspoon salt
¾ cup slivered almonds, toasted
Instructions
Put the ginger, garlic, cumin, coriander and chilli into a food processor, and blend to a paste. Add the ground almonds and water, then blend again, and set aside. Traditionally, this would be done with a mortar and pestle, and there's nothing to stop you using those, or a little spice grinder.

Put the cardamom pods, cinnamon stick, bay leaves and cloves into a small bowl. (Obviously, you don't have to do this, but it saves flitting from cupboard to cupboard looking for the right spices while the oil's spluttering away later.)

Heat the oil in a large pan and add the chicken pieces – in batches so they fry rather than stew – and cook them just long enough to seal on both sides, then remove to a dish.

Tip in the bowlful of spices and turn them in the oil. Peel and finely chop the onions, add to the pan of spices, and cook until softened and lightly browned, but keep the heat gentle and stir frequently, to avoid them catching. Pour in the blended paste, and cook everything until it begins to color. Add the yogurt, ½ at a time, stirring it in to make a sauce; then stir in the stock, cream and sultanas.

Put the browned chicken back into the pan, along with any juices that have collected under them, and sprinkle over the garam masala, sugar and salt. Cover and cook on a gentle heat for 20 minutes, testing to make sure the chicken meat is cooked through.

It's at this stage, that I like to take the pan off the heat and leave it to cool before refrigerating and then reheating the next day.

So, either now, or when you've reheated it, pour into a serving dish and scatter with the toasted slivered almonds.
2004 Nigella Lawson
YOUR RECENTLY VIEWED RECIPES
Free recipes, giveaways, exclusive partner offers, and more straight to your inbox!