Mayonnaise
Cookbook
Published by Little, Brown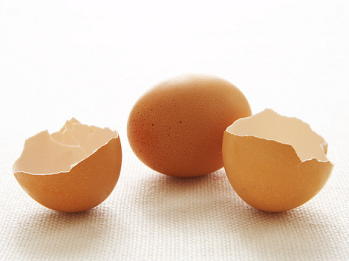 This image courtesy of Joseph DeLeo
Mayonnaise has been made in American households since early in the nineteenth century. Today most people use a commercial mayonnaise (I often do myself), which, though accepted in nearly all quarters, does not satisfy the taste buds of those who hanker for old-fashioned mayonnaise made with fresh eggs, good olive oil, and muscle.
Total Timeunder 15 minutes
Dietary Considerationgluten-free, halal, kosher, lactose-free, peanut free, soy free, tree nut free, vegetarian
Equipmentblender, electric mixer
Five Ingredients or LessYes
Taste and Texturecreamy, rich, tangy
Ingredients
1 egg yolk
1 teaspoon salt
½ teaspoon dry mustard
½ teaspoon freshly ground pepper
Lemon juice or vinegar
1 cup olive oil, or peanut or other oil
Instructions
Mayonnaise, being an emulsion, should be carefully handled. Drop the yolk in a bowl, add the seasonings and lemon juice, and whisk or beat vigorously with a fork, whisk, or rotary beater until the mixture is well blended. Now add oil, practically drop by drop, whisking or beating vigorously until the mixture begins to thicken and become emulsified. The remaining oil can be added more rapidly—by tablespoons—or in a steady stream if you are using a rotary or portable electric beater. If the dressing seems to be too thick, thin it with additional lemon juice or vinegar. Also, it will thicken slightly after it is made. Keep it in a cool place.

If your mayonnaise should curdle, it is because you have added oil too fast and not beaten or whisked enough. Put another egg yolk in a fresh bowl, and after beating in a small amount of oil, start adding the curdled mayonnaise gradually, beating vigorously after each addition. The mayonnaise will thicken and become smooth.

To make mayonnaise in an electric blender, place the egg yolk and seasonings in the blender jar, turn on and immediately off at "blend" or "low," then turn on at "blend" again, and pour the oil in a steady stream. The mixture will thicken within a half minute and give you a cup of excellent mayonnaise. Use a rubber spatula to remove the dressing.

Horseradish Mayonnaise. Blend 1 tablespoon horseradish (or to taste) into 1 cup mayonnaise.

Mustard Mayonnaise. Add dry mustard or Dijon mustard to taste to the finished mayonnaise. About 2 tablespoons dry mustard or 1 tablespoon Dijon to 1 cup mayonnaise is right for my taste.

Sour Cream Mayonnaise. Blend equal parts sour cream and mayonnaise. Used as a dressing, this gives a richer, creamier taste to certain salads. For an easy coleslaw dressing (I), add 1 tablespoon Dijon mustard per cup of the mixture, or to taste. Blend with shredded cabbage and let stand several hours before serving. For another easy coleslaw dressing (II), blend 1 cup sour cream, ½ cup mayonnaise, and ¼ cup sugar. This is unusual and quite good.

Yoghurt Mayonnaise. Yoghurt may be substituted for sour cream in the recipe above—a combination which seems to have gained favor in the last two or three years.

Thousand Island Dressing. This is similar to Louis dressing, and there is a good deal of doubt in my mind whether or not the original recipe was ever recorded. However, if you blend ½ cup chili sauce, I finely chopped pimiento, 1 tablespoon grated onion, and 2 tablespoons finely chopped green pepper with 1 cup mayonnaise, you will approximate the first Thousand Island dressing. In fact, it is a very good dressing.

Garlic Mayonnaise. Add 2 finely chopped garlic cloves to 1½ cups mayonnaise, or use 3 garlic cloves and ¼ cup olive or peanut oil and whirl in the blender. The garlic content will depend on your taste and how daring you can be with your guests.

For a large party it is perhaps best to make a garlic mayonnaise from scratch. Blend 2 garlic cloves for each cup of oil you expect to use. Proceed to make the mayonnaise, and fold in the garlic flavoring last. Allow it to rest for several hours before serving.

Garlic Herb Mayonnaise. To 4 cups garlic mayonnaise add ½ cup finely chopped parsley, ½ cup finely chopped fresh spinach, ½ cup chopped fresh dill, or any other fresh herb you like—chervil, tarragon, thyme, oregano. Salt and pepper to taste.

Dill Mayonnaise. Simply add fresh dill, chopped rather fine, to taste to mayonnaise. Also add chopped onion or chives, if you like.

Anchovy Mayonnaise I. Add 12 to 18 finely chopped anchovy fillets to 2 cups mayonnaise. A finely chopped or crushed garlic clove may be added as well.

Anchovy Mayonnaise II. Combine 18 anchovies, 15 soft black olives (the Greek or Italian ones), 2 garlic cloves, and 1 tablespoon chopped fresh basil or 1 teaspoon dried basil. Chop all ingredients or whirl them in the blender. Combine with 2 cups mayonnaise.

Anchovy Mayonnaise III. To 4 cups mayonnaise add 1 or 2 garlic cloves, chopped or blended, 12 anchovy fillets, chopped, a 4-ounce can of tuna fish, finely shredded, 2 tablespoons chopped fresh basil, or 1½ teaspoons dry basil, 2 tablespoons tomato paste or chili sauce, and a dash of lemon juice. Blend thoroughly and dust with chopped parsley just before serving.
1972 James A. Beard
YOUR RECENTLY VIEWED RECIPES
Free recipes, giveaways, exclusive partner offers, and more straight to your inbox!