Maple-Bourbon Ham
Cookbook
Published by Harvard Common Press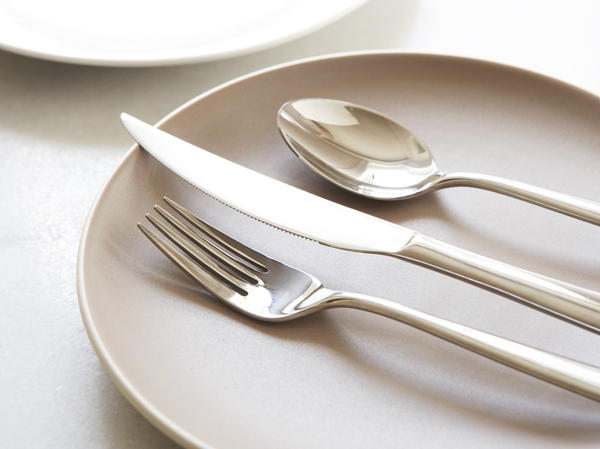 This is substantially different but equally luscious approach to barbecued ham.
NotesBBQ TIP

Ham leftovers are a little gift for the cook. Cut them into tiny cubes and mix them into biscuit dough before baking. If your biscuits are already baked, slice the ham thin and arrange between two warm halves, with a dollop of mustard or chutney. Add little shreds to a pot of greens or make the best ham and Cheddar sandwich that ever met your mouth.

To Mop or Not
The equipment you use for barbecuing determines whether and how often you baste food while it cooks. We list mops as "optional" in most of our barbecue recipes, but you should use them if they are appropriate to your style of smoker. In a few cases, we suggest basting food before or after cooking, rather than during the process, and in those unusual situations, the mop works well with any kind of equipment.  
Wood-burning pits: Mops were made for pits. If you burn logs or wood chunks in a manufactured or homemade pit of traditional design, basting your food will improve its quality. Mop as often as the recipes indicate.  
Outdoor ovens: Never apply a mop during cooking in an oven that operates on electrical power. It's not only dangerous, but in some cases, at least, also unnecessary. In ovens that seal as tightly as the Cookshack, for example, food retains its internal moisture and doesn't require any basting. Follow the manufacturer's directions with other brands or smoker ovens.  
Charcoal and gas grills: You should baste food in a grill, but not as often as you do in a wood-burning pit because grills generally lose more of their heat when you lift the lid. In a conventional charcoal grill, we mop only when we have the top off to add charcoal or pieces of wood. In an oven-style grill, such as the Hasty-Bake, we mop with about half the frequency we would in a wood-burning pit.  
Vertical water smokers: Basting isn't really necessary in a water smoker because the cooking process itself adds moisture to food. We like to mop occasionally for the flavor value, but we limit the frequency for the same reason we do in a charcoal grill—heat loss. We baste every 1 to 2 hours, or when we have the lid off for another purpose.
Serves10 to 12
OccasionBuffet, Family Get-together, game day
Dietary Considerationegg-free, gluten-free, lactose-free, peanut free, soy free, tree nut free
Taste and Texturemeaty, salty, savory, smoky, spiced, sweet
Ingredients
2 tablespoons pure maple syrup
2 tablespoons freshly ground black pepper
2 tablespoons Dijon or honey-Dijon mustard
1 tablespoon bourbon or other sour-mash whiskey
1 tablespoon vegetable oil
1 tablespoon paprika
1 tablespoon onion powder
2 teaspoons coarse salt, either kosher or sea salt
12-pound to 14-pound bone-in cooked ready to-eat ham
¼ cup pure maple syrup
¼ cup bourbon or other sour-mash whiskey
¼ cup cider vinegar
3 tablespoons vegetable oil
2 teaspoons Dijon or honey-Dijon mustard
¾ cup pure maple syrup
¼ cup plus 2 tablespoons bourbon or other sour-mash whiskey
3 tablespoons Dijon or honey-Dijon mustard
2 tablespoons butter, preferably unsalted
2 tablespoons minced onion
1 tablespoon cider vinegar
2 teaspoons yellow mustard seeds, cracked
1 teaspoon freshly ground black pepper
Instructions
The night before you plan to smoke the ham, score the top, fatty side of the ham in wide crisscross cuts through the fat layer, about ¼ to ½ inch deep. Combine the paste ingredients in a small bowl. Apply the gooey, sticky paste evenly to the ham, pretending you're a kid playing in something that will appall your mother. We find it easiest to manage the task if we arrange a large plastic bag on the counter, set the ham in the bag, rub the meat with the paste, and then pull the bag up snug and close it. Refrigerate the ham overnight.

Before you begin to barbecue, take the ham from the refrigerator and let it sit at room temperature for 45 to 60 minutes.

Prepare the smoker for barbecuing, bringing the temperature to 200°F to 220°F.

If you plan to baste the meat (see Notes, "To Mop or Not"), mix together the mop ingredients in a saucepan. Warm the mop liquid over low heat.

5. Transfer the ham to the smoker. Cook for 5½ to 6 hours, basting the meat with the mop about once an hour in a wood burning pit, or as appropriate in your style of smoker. Brush the ham with the glaze twice during the last hour of cooking. The ham is ready when thoroughly heated through and infused with smoke flavor.
2003 Cheryl Alters Jamison and Bill Jamison
YOUR RECENTLY VIEWED RECIPES
Free recipes, giveaways, exclusive partner offers, and more straight to your inbox!