Cookbook
Published by Workman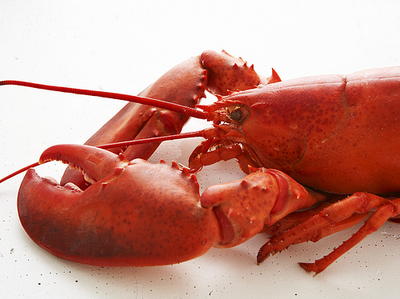 This dish will have your friends swooning—really! Big chunks of lobster peek through mounds of creamy potatoes, combining coziness and luxury with luscious results. Plenty of milk and butter lend the silky consistency that makes this the sexy recipe you'd expect, and lemon zest and chives highlight the lobster's flavor. Serve it with grilled or broiled steak.
To rewarm the potatoes, reheat them in a double boiler over simmering water. A microwave would toughen the lobster.


Serves6 To 8
Ingredients
2 live lobsters (each 1½ pounds), or 3 pounds lobster tails
2½ pounds russet potatoes, peeled and quartered
Salt to taste
1 cup whole milk, or more if needed, warmed
6 tablespoons (¾ stick) unsalted butter, or more if needed, at room temperature
Coarse (kosher) salt and freshly ground black pepper, to taste
Finely grated zest of 1 large lemon
2 tablespoons snipped fresh chives
Instructions
Bring a large pot of salted water to a rolling boil. Holding the lobsters by the tail, plunge them head first into the boiling water (this will kill them instantly) and cover the pot. Once the water returns to a boil, cook the lobsters until they are bright red and cooked through, 8 to 10 minutes. Remove them from the pot and set them aside for 4 to 5 minutes. Then crack the lobsters and remove the meat from the tails and claws. Cut the meat into ½-inch pieces. Cover and set aside.

Place the potatoes in a large heavy saucepan and cover with cold water. Salt the water and bring to a boil over high heat. Then reduce the heat and simmer until tender, 20 to 25 minutes. Drain the potatoes and return them to the pot. Shake the pan over low heat for 10 seconds to dry them out.

Transfer the potatoes to a large bowl, and add the milk and butter. Using a ricer, potato masher, or fork, mash the potatoes, adding extra milk and/or butter if desired.

Season the potatoes generously with coarse salt and black pepper, and add the lemon zest. Gently fold in the lobster meat and the chives. Fluff with a fork, and serve immediately.
2008 Sheila Lukins
YOUR RECENTLY VIEWED RECIPES