Light Custard Sauce
Updated February 23, 2016
Cookbook
Published by Knopf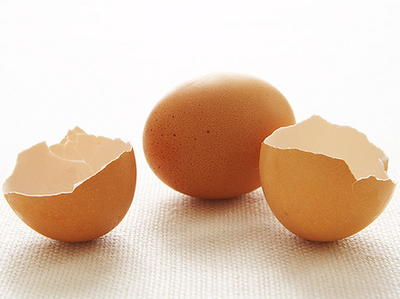 This sauce is a blend of egg yolks, sugar, and milk stirred over heat until it thickens into a light cream. If it comes near the simmer, the yolks will scramble. Although it can be omitted, a very small amount of starch in the sauce acts as a safeguard just in case the heat becomes too much for the egg yolks. Some recipes direct that the sauce be cooked in a double boiler; this is slow work and quite unnecessary if you concentrate on what you are doing, and use a heavy-bottomed saucepan. A candy thermometer is a useful guide. Vanilla is the basic flavoring for créme anglaise; others are added to the vanilla if you wish, such as coffee, liqueurs, or chocolate. The sauce is served either warm or chilled, depending on your dessert. Less rich than cream, créme anglaise is used on fruit desserts, molded creams, puddings, ice cream, or accompanies any dessert where it could be substituted for cream. With additional egg yolks and with heavy cream, it becomes the custard used for ice creams. Also with more egg yolks, plus gelatin, whipped cream, and flavoring, it is ready to be a Bavarian cream.
Total Timeunder 30 minutes
Dietary Considerationgluten-free, halal, kosher, peanut free, soy free, tree nut free, vegetarian
Taste and Texturecreamy, rich, sweet
Type of Dishdessert sauce, sauces
Ingredients
½ cup granulated sugar
4 egg yolks
Optional: 1 tsp cornstarch or potato starch
1¾ cup boiling milk
1 Tb vanilla extract
OR, 1 tsp vanilla extract and 1 Tb rum, kirsch, cognac, orange liqueur, or instant coffee
OR, 2 or 3 ounces or squares of semisweet baking chocolate melted in the boiling milk, and 1 tsp vanilla extract stirred into the finished sauce
A 3-quart mixing bowl
A wire whip or electric beater
A clean, heavy-bottomed enameled or stainless steel saucepan
A wooden spatula or spoon
Optional but recommended: a candy thermometer
Instructions
Gradually beat the sugar into the egg yolks and continue beating for 2 to 3 minutes until the mixture is pale yellow and forms the ribbon.

Beat in the optional starch.

While beating the yolk mixture, very gradually pour on the boiling milk in a thin stream of droplets so that the yolks are slowly warmed.

Pour the mixture into the saucepan and set over moderate heat, stirring slowly and continuously with a wooden spatula or spoon, and reaching all over the bottom and sides of the pan, until the sauce thickens just enough to coat the spoon with a light, creamy layer. Do not let the custard come anywhere near the simmer. Maximum temperature is 165 degrees on the candy thermometer (170 if you have used starch). Then beat the sauce off heat for a minute or two to cool it. Strain it through a fine sieve, and beat in one of the flavorings.

To serve hot: Keep the sauce over warm but not hot water. If you wish, beat in 1 to 2 tablespoons of unsalted butter just before serving.

To serve cold: Set the saucepan in a pan of cold water, and stir frequently until cool. Then cover and chill.
1961, 1983, 2001 Alfred A. Knopf
YOUR RECENTLY VIEWED RECIPES